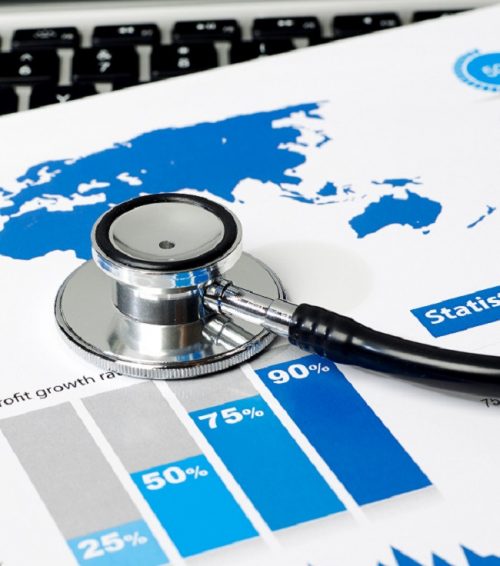 At this point, it's almost a trope to say healthcare is changing. While the core mission has been the same since the days of Hippocrates, the practices the industry deploys to accomplish its goals are more-less in a state of constant flux. Besides the high-level, fundamental aspects of providing care, few facets of the caregiving world are safe from the path of progress.
In fast-moving times like these, locum tenens offers an easier way to prepare for future changes. For many organizations, having temporary staff at the ready is enough to breathe easier. For others, it helps explore trends or establish revenue streams with less risk and expense. Either way, here's how the versatile staffing model can lead you and your staff into an ever-uncertain future:
New Responsibilities and Opportunities
The rapid evolution of nurse practitioners underscores the flexibility needed to remain solvent in today's healthcare market. Once largely under the watch of a collaborating physician, the role has expanded into a fuller set of capabilities, with different states affording different degrees of autonomy and authority. In states such as Idaho and North Dakota, for instance, NPs are effectively independent, with full diagnostic and prescriptive powers and the ability to run their own practices.
Moreover, because the average NP ($103,000) makes roughly half what the average general practitioner (GP; $198,000) makes, and because new models built around non-physician roles have seen an explosion in popularity, businesses have understandably exhibited increased interest in their services. This point is even pertinent in states where NPs must work under supervision, because a relative few put strict limits on the number of practitioners a physician can oversee. For a nation in the grips of a growing physician shortage, a model in which multiple NPs service as "productivity multipliers" for a single physician has undeniable economic allure.
Now consider the effects such changes may have on the staffing scene. While the U.S. is fortunate not to suffer a nurse practitioner shortage to go with its physician troubles, it's also fair to say an individual facility may have trouble finding a replacement in the event of a sudden departure. Meanwhile, an organization looking to test the waters with an NP-based care model may have trouble finding temporary help on its own due to high demand. Having access to a deep pool of qualified, temporary help is no small benefit, and locum tenens services can provide it.
Changing Models and Staffing Needs
The evolution of nurse practitioners — along with the continued push toward convenient, consumerized healthcare models — has also played a significant part in the proliferation of health clinics. Whatever one's opinion of these small, often (but not always) specialized clinics, they appear to be here to stay. For one example, the small, retail-based clinics found in an increasing number of groceries and big-box stores experienced over 400 percent growth between 2006 and 2014, indicating huge consumer interest and plenty of capacity in the market.
At first look, the role of temporary staffing in supporting this change may not be apparent. However, when one considers the makeup of many clinics — especially compared to traditional facilities — things become clearer. Unlike a hospital or a large suburban practice, which may be able to absorb a temporary staff shortage with the sheer size of their roster, a clinic running a handful of practitioners and supporting staff could struggle with a single departure or even a vacation. Patients may be turned away until a replacement is found or subject to long waits for appointments (and packed waiting rooms once they get there!). The staff, meanwhile, may struggle under added workload or the pressures of a nonstop patient load, with providers so "swamped" they must wait until end of day to chart, adding several unnecessary hours to their workdays.
The immediate benefit of locum tenens is the model's ability to save patients and staff alike from the stresses of an overbooked schedule. Beyond this critical support, however, is the idea of flexibility and experimentation: A large health chain wishing to explore the viability of a clinic in a given geographic area could use locums to test the waters, while an established clinic could open up new revenue streams by offering additional services to match community needs (flu shots at large community events in the fall, for example).
Help for the Future
Moreover, these are just a few examples of the ways a locum tenens service can safeguard organizations from the shifting landscape. Turning back to newfound revenue streams, organizations interested in models such as telehealth could contract with a locum service to test the market without significant risk or upfront expenditure. Similarly, a facility threatened by an upspring in clinics in their region could more quickly introduce consumerization-friendly features like expanded hours, using a locum to fill staffing gaps as they search down a full-time staff member.
In all these situations, the link between staffing and stability is clear. Providers are the cornerstone of any measure or reaction an organization may wish to implement, and a locum service can provide it in short order. With the other efficiencies and benefits locum agencies provide, expect the role of temporary staffing services to continue growing — wherever the future of healthcare takes us all.
What changes to healthcare have taken your organization by surprise? How did locum tenens help you counter them? Speak with a Barton Associates account manager to find candidates for your open job today.