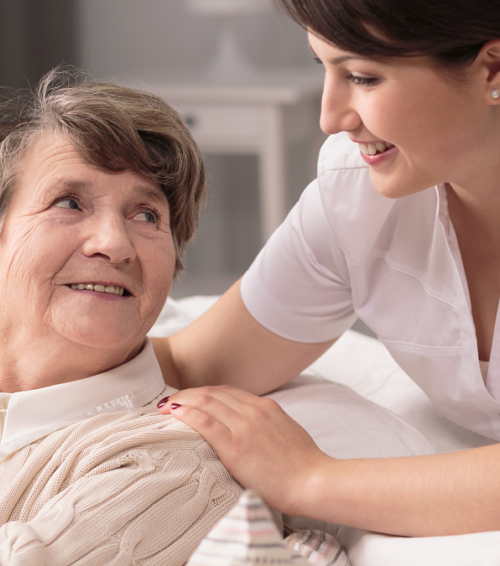 Extending My Assignment: Part 1
For the first time as a nurse practitioner, I will be extending my current locum tenens assignment. As a big fan of short-term assignments (three months or less), it is surprising to most that I have agreed to be in Virginia for another three months.
In the past, working in locums I mostly covered vacation leaves and maternity leaves. I have been asked previously to extend my assignment or to stay permanently. There have been times where I did want to stay longer, but thought it would be best for me to move on.
My current locum tenens job is a bit different. I was contracted for three months after one of their physicians had to retire because of medical reasons. However, the site made it clear that if everything worked out, they had other plans for me. For instance, they are permanently recruiting for my position but there will not be a physician available until July, as residency ends in June.
In addition, they are hoping I can become an internal locum for them. They have clinics in several states including Georgia, Florida, Kentucky, Louisiana, and Illinois. They would like me to become licensed in all of these states, and provide coverage when needed (such as maternity leave, FMLA, etc.).
In the mean time, they asked me to stay at my current assignment until July 2017. This would be an additional six months after my original contracted three months. As I mentioned before, I usually just want to move on. So it took me several weeks to ponder my decision.
In this case I was torn. I did want to move on and continue my versatile journey. On the other hand, I really really really enjoy working with this facility. Everyone has been so welcoming and friendly. I am constantly learning and being challenged. I also realized that I miss the "follow-up" aspect of primary care. Our patients at this clinic see us every month, so I have already established relationships with hundreds of patients.
I knew that if I did not extend, these patients would have no one to care for them. Thus, I decided to extend for another three months. Everyone is thrilled, and I believe they are all secretly hoping I will extend for another three months to meet their needs until July. I recently found out that one of the physicians at my clinic is pregnant, and she will be due in July. Looks like they will try to keep me to cover her patients until October as well! Will I ever get out of here?
Honestly, I have been happy here. I truly enjoy my job and the location is convenient, where I can easily travel to nearby states or go home for the weekend. Although I love working as a locum tenens nurse practitioner, I want to keep a good relationship with this facility as an option to work with if I ever decide to go back to a permanent position.
Extending My Assignment: Part 2
In continuation of my last post, I wanted to animate more details about extending my current assignment — logistically speaking.
A lot of times, when a site wants you to extend your contract, they are willing to increase your hourly rate. Unfortunately, the site could not afford to increase my hourly rate. It didn't matter to me because I am already paid at a high rate, and an extra $5 per hour is insignificant over the course of three months.
Instead, they offered an extra round-trip flight home of up to $450. I had received mileage reimbursement for getting to Virginia, and will again receive mileage reimbursement when I return home at the end of my assignment. So this airfare is primarily meant for me to use in between ending my original three months and beginning my next three months here. I probably won't use it until I plan on going home prior to my next vacation, but it's a nice bonus.
My recruiter asked me if I wanted to stay at my current apartment or move elsewhere. I am satisfied with my current housing, so I opted to stay.
My only concern was about my requested time off. Usually when I accept an assignment, I provide the weeks I need off beforehand, so I am guaranteed those days before I start. To me, the best part of doing locum tenens is I can take off as much time as I want, because I like to travel abroad.
I discussed this with the medical director, and she guaranteed that my requested time off would all be approved as long as I give advance notice.
Of course, a new contract was drafted and signed. All of this was done two weeks prior to the end of my current assignment. I am confident that I made the right decision, but let's hope that I do not get too antsy staying in the same place.
These articles were originally published on Sophia Khawly's blog, Traveling NP.