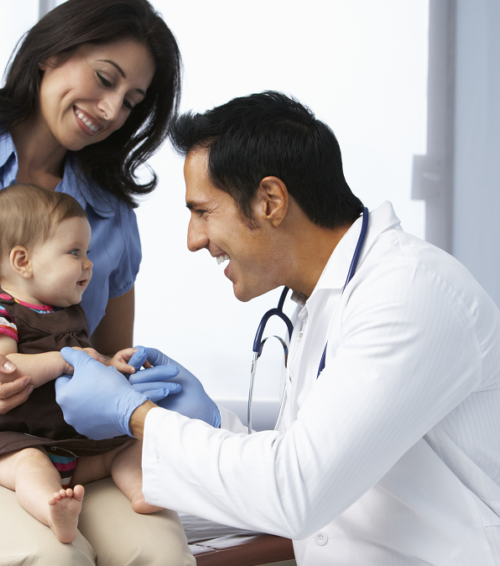 In May 2016, the Association of Family Practice PAs (AFPPA) will introduce a resolution to the American Academy of PAs (AAPA) House of Delegates defining the term "Full Practice Responsibility" (FPR) to reduce existing barriers to PAs providing care at the top of their license and education. FPR is defined in the resolution as "PAs developing and upholding the broad definition of PA profession scope of practice." It is being presented as an alternative option to practice supervision for states looking to expand healthcare via more autonomous PA practice.
Collaborative team practice has always been a hallmark of how PAs practice medicine. Family Practice PAs are not advocating for "independence" in this resolution, as they feel team practice is important for the best patient outcomes. (Healthcare providers don't work in silos.) Regulatory language using the terms "supervision" and "dependent" is often misconstrued, however, to mean that PAs are "dependent" on other providers for clinical decision-making and writing prescriptions, lab orders, etc.
The term "supervision" implies that PAs are watched closely by physicians. PAs are, in fact, able to diagnose, treat, write prescriptions, and order testing in the absence of physicians. PAs do not need to have on-site supervision to practice medicine, and PAs working in rural medicine and small practices often have no direct supervision. This regulatory term unfairly holds "supervising" physicians responsible for the outcomes of patients treated by PAs. Therefore, FPR aims to have PAs ultimately responsible for their patient outcomes, regulation of their profession, and defining their scope of practice.
"PAs are, in fact, able to diagnose, treat, write prescriptions, and order testing in the absence of physicians."
According to the Journal of Oncology Practice, PAs have an excellent record of care with patient satisfaction and outcomes on par with physicians and APRNs. The Kaiser Commission on Medicaid and the Uninsured reported on a study from Medical Care Research and Review, stating: "A substantial body of research examining the quality of NP and PA primary care shows that these clinicians perform as well as physicians on important clinical outcome measures, such as mortality, improvement in pathological condition, reduction of symptoms, health status, and functional status. In addition, patients report high levels of satisfaction with care provided by NPs and PAs." As medical providers, PAs are trained at the graduate level in programs modeled after medical school curricula, which include more than 2,000 hours of clinical rotations. They are nationally certified and state-licensed providers.
So, why now? Why are PAs introducing the concept of FPR? More physicians are moving away from solo practice and toward hospital-owned practices. There is very little benefit to physicians to have "responsibility" for another profession through supervision. Many physicians are not compensated for this increased legal liability.
After nearly 50 years of practice, the PA profession has had a multitude of studies reflecting their efficacy, safety, and patient satisfaction with care. The argument that PAs need to be supervised because of safety issues cannot be asserted based on current evidence. In the absence of benefits to supervising physicians, lack of data to support safety concerns, and the increasing number of patients needing access to primary care services, the AFPPA feels that now is the time to unleash the full practice potential of PAs to meet the nation's healthcare needs.
What's next for the PA profession? Check out our
scope of practice wheel
and learn more!