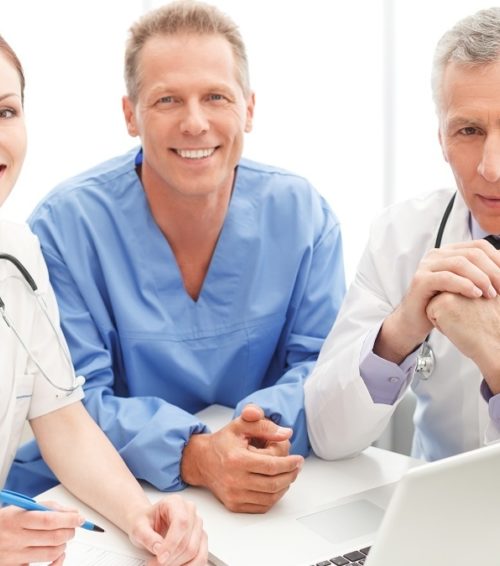 The United States is in the midst of an ongoing opioid epidemic, the blame for which is hard to exactly pin down. Regardless of cause, there is a dire need for change in how opioids are used in medicine, as well as in society in general.
The U.S. government is cutting funding in the fight against opioid abuse, which reinforces the need to succeed on the front lines of this epidemic. As medical professionals, we should work together and institute a team-based approach to fighting opioid abuse.
Here's how:
Teach Your Team About Pain Management
First and foremost, we need proper education on pain management. Pain is not a disease to treat. Rather, pain is a symptom of a condition that needs treatment. Of course, pain should be controlled, but we need to use less aggressive approaches instead of jumping to prescribing a pain medication.
In this regard, all healthcare providers need to be educated on pain management techniques. This does not just apply to our initial training, either; we need continuous education as our careers proceed and new medications and modalities are discovered.
In my facility, I am fortunate to work with nurses from myriad backgrounds who have years of experience. These nurses make it easier for me to use narcotics sparingly in creating pain management plans for my patients because they understand the consequences of narcotic pain medication. They are comfortable trying lesser methods of pain management, such as nonsteroidal anti-inflammatory drugs (NSAIDs), topical relief, and repositioning, before administering narcotic pain medication.
It's not just clinicians who need training on narcotic use, but support staff as well. Everyone who cares for the patient needs to be on board with the treatment plan.
Build a Well-Rounded Team
When narcotic pain medications are necessary to control patients' pain, it is important to use the lowest effective dose for the shortest possible amount of time. Clinicians should aim to keep opioid-treated pain limited to one to two weeks, as patients have reported becoming dependent on pain medication as early as the seven-day mark. Because this window is so small, it is imperative to treat the root cause of the pain.
To do this successfully requires not just a single clinician, but a well-rounded healthcare team: orthopedic management for a fracture, physical therapy for muscular pain, referring to specialty care for recurring migraines, spine specialists for back pain, etc. If opioids are necessary to treat a patient's long-standing pain, they should be used only in addition to other pain-control methods.
Patients requiring long-term opioid medications should also be counseled on proper medication storage and the risks associated with taking them. In the team-based approach to combating opioid abuse, the patient is a necessary member who will help prevent opioid abuse by friends and family members by restricting access to their prescriptions.
Make Sure Everyone Is on the Same Page
In the emergency department (ED) setting, all providers must practice in a consistent manner and be held to the same standards. Nothing drives a busy nurse crazier than a patient calling and asking if Dr. Narcotic is on call tonight, and nothing drives a provider crazier than the patient who says, "Last month I saw Dr. Narcotic and he gave me oxycodone. Why won't you?"
If all the providers are judicious in their prescribing practices, if every provider tries lesser methods of pain control first, and if every visit is approached similarly, there is less pressure to use opioids. Consistency in provider practice helps your ED avoid gaining a reputation as an easy source of narcotics.
If your state is included in a controlled substance monitoring program, it should be used liberally when prescribing schedule II medications such as opioids. In my state, I am allowed to delegate a nurse to access the record, which not only expedites some visits, but adds more members to the team-based approach. Even the clinic nurses are helping in my facility.
Understand That Addiction Is a Disease
Finally, we need to understand addiction is a disease, not a character flaw. I have worked with physicians who see a patient's history of narcotic prescriptions and tear into the patient, then kick the patient out of the ED. This method of confronting addiction just sends the patient down the road to the next facility, until one finally agrees to give him what he wants. This does nothing to help the patient, usually does more harm than good, and only diverts the issue elsewhere.
We should instead approach these patients with our findings on opioid dependency and with resources on addiction recovery. Although the number of patients that need recovery treatment is high, we must treat those already affected before we can improve the overall problem. Even referring a patient to a local 12-step recovery group is a good place to start.
There is no way I could possibly know all the methods of implementing a team-based approach to fighting opioid abuse. If you have anything to add, such as pointers on the methods above or personal stories of success, please share them in the comments below.