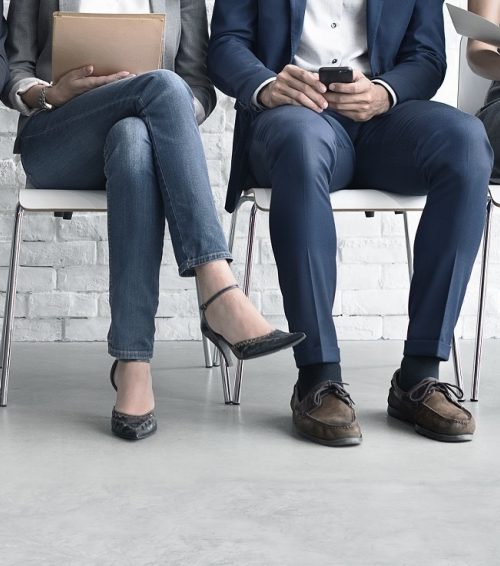 When searching for your next locum tenens assignment, the level of support you receive can be a key determining factor in finding a position you'll love. How can you ensure the best possible support system is in place for you? The first step is finding a locum tenens recruiter — a great one.
Regardless of the type of provider you are, your specialty, or your level of experience, one thing is constant across the board: building a strong relationship with your recruiter makes the process of finding a job infinitely simpler and more efficient — from accepting the position to your last day on an assignment.
We sat down with David Leach, Barton's senior team manager of sales and recruitment, to learn more about recruiter-provider relationships from the recruiting perspective. Here are some qualities he says a locum should look for in a great recruiter:
1. They're a Good Communicator
According to Leach, one of the most important parts of a good recruiter-provider relationship is open, two-way communication. A recruiter who shares as much information with you as you're expected to share with them will ensure you're well-informed every step of the way.
"A good recruiter is somebody that's knowledgeable in the market. It's that theme of open communication, exchange of marketplace information, just both people looking at each other on the same level."
2. They Encourage Contributions
Again, a successful relationship with your recruiter boils down to communication — but it must be a dual effort! When a recruiter asks about your contributions to the job-search process, Leach says, they're taking an active interest in building your relationship with them. The stronger your relationship becomes, the more efficiently your recruiter will be able to find and place you in the right positions.
"Both sides should understand a share of marketplace information. Giving updated availability, letting [the recruiter] know how many jobs they have in the pipeline, letting them know what they're also looking at."
3. They Have Passion and Dedication
Most of us know a passionate person when we meet one. Their infectious dedication and relentless determination are often hard to miss! When you're finding a locum tenens recruiter and speaking with him or her over the phone, what do you hear on the other end? Is it enthusiasm, energy, and a genuine excitement to be helping you find a great job? If so, Leach says, you've found a passionate recruiter — and one you'll be lucky to work with.
"Generally, a provider can hear on the other side of the phone when they answer the phone, when a recruiter calls them on a job, they want to work with them. They're not just looking to place them to place them, it's because they actually like doing what they're doing: providing the service."
4. You Enjoy Talking to Them
The simple truth is, you speak with your recruiter regularly, trusting them with your job search and reaching out to them in times of difficulty and stress. Are you happy to pick up the phone knowing they're on the other end? Do you enjoy their presence in your career? You should — or they may not be the recruiter for you!
"A great recruiter is somebody the provider wants to work with, somebody they connect with. I've literally worked with people for five years. You want to make sure you can work with the person. If you can't work with them, it's fine, you just want to make sure you have the right person."
Want to learn more about locum tenens with Barton Associates? Fill out the form and one of our representatives will reach out to you!