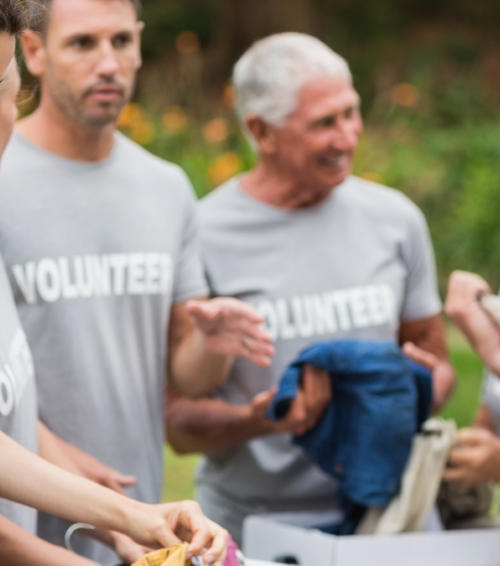 Working locum tenens jobs awards you the exciting opportunity to travel to new places! You not only expand your clinical experience and network with practitioners across the country, but you also get to explore new activities, cuisines, and cultures.
After returning from a locum tenens assignment, clinicians often comment on all the things they tried, including finding volunteering opportunities in their new community. This article provides some insight and resources for getting started with volunteering while on the road.
Why Volunteer?
Volunteering allows clinicians to engage with their community and spend quality time away from work. If clinicians choose to volunteer in the healthcare field, they can continue developing their skills and knowledge, enhancing their resume.Finding volunteering opportunities outside the healthcare field can also serve as a fun, relaxing break from your typical workday. Overall, volunteering connects you with others, is good for your mind and body, can advance your career, and will bring fun and fulfillment to your locum tenens assignment.
And these are not just claims; research supports these statements. A 2003 study published in Psychological Science foundthat those individuals who provided social support to others had lower rates of mortality compared with those who did not, even when controlling for socioeconomic status, education, marital status, age, gender, and ethnicity.

Furthermore, a 2000 study published in the Journal of Gerontology Psychological Science demonstrated that volunteers report greater life satisfaction and better physical health compared with nonvolunteers, and that their life satisfaction and health increase as a result of volunteering.
What's Your Cause?
To get started, reflect on a cause you're passionate about. Would you like to provide pro bono medical care, or would you prefer something outside your day-to-day? Is there a specific population you'd like to help, such as women, immigrants, or the homeless? Either way, you'll want to find volunteer opportunities that match both your interests and your schedule.
The VolunteerMatch website lists popular cause areas, such as:
Advocacy and human rights.
Animals.
Arts and culture.
Board development.
Children and youth.
Computers and technology.
Crisis support.
Disaster relief.
Education and literacy.
Emergency and safety.
Employment.
Environment.
Health and medicine.
Homelessness and housing.
Hunger.
Migrants and refugees.
International.
Justice and legal.
LGBT.
Media and broadcasting.
People with disabilities.
Politics.
Seniors.
Sports and recreation.
Veterans.
Women.
Check Your Malpractice
If you are volunteering in a healthcare or medical capacity, you'll want to ensure your medical malpractice covers such activities. While lawsuits against volunteer healthcare workers are rare, lawyers recommend that you verify your coverage will protect you outside of your place of employment. Certain laws, such as the Volunteer Protection Act and other "Good Samaritan" laws, can provide minimum immunity, but generally, healthcare workers need to be vigilant to protect their licenses.
Where to Look
Wherever you end up on your locum tenens assignment, you are likely to find volunteer opportunities through a quick internet search or by visiting your community's museums, theaters, monuments, libraries, senior centers, service organizations (e.g., Lions Clubs or Rotary Clubs), animal shelters, wildlife centers, rescue organizations, after-school programs, historical restorations, national parks, and places of worship (e.g., churches or synagogues).
Online volunteering databases include:
Locum tenens jobs give you the opportunity to travel to new places and try new things. Why not explore volunteering opportunities in your new community?
Ready to take this show on the road? Check out our open jobs, then tell us on Twitter: What is your cause, and why do you volunteer?