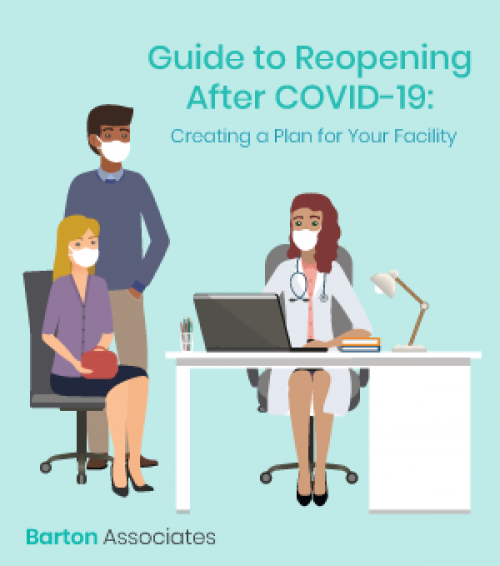 For healthcare facilities across the nation, 2020 has been a challenge. With many U.S. health systems overwhelmed by COVID-19 patients, others have been forced to postpone elective surgeries, non-essential visits, and more, disrupting critical streams of revenue and jeopardizing access to patient care.
At this time, stay at home orders in many states have been lifted. But as governors declare that facilities may reopen, and elective procedures may resume, many facilities are left to create their own plans to reopen and continue operations. They do so in a wholly different landscape than they once operated in, before the introduction of COVID-19.
As a partner and a resource in the area of staffing, licensing, and credentialing, Barton Associates has created a guide to reopening, to be used by your hospital, clinic, or small facility. Broken up into three sections, the guide includes a detailed list of points to discuss as you reopen, as well as other actionable tasks. It is our hope that this guide leads you toward success in your reopening, and moving forward with confidence in an uncertain time.
Download the guide to reopening after COVID-19
Want to learn more about locum tenens with Barton Associates? Fill out the form and one of our representatives will reach out to you!