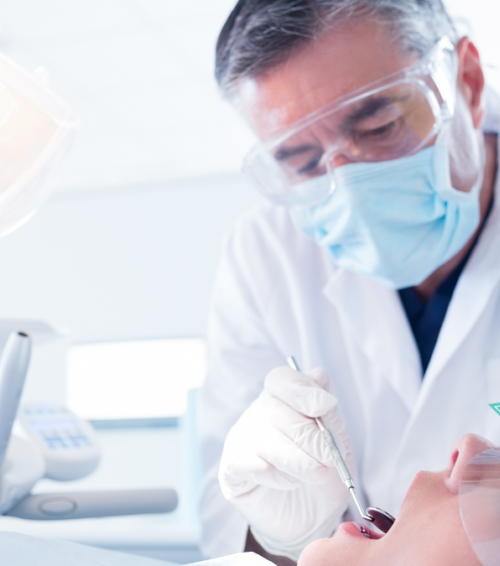 Dr. Joe H. has been a dental services director for 14 years. Though his relationship with Barton Associates, by comparison, has spanned eight assignments over a mere year and a half, working as a locum tenens dentist has deepened his view of the profession in new and different ways.
We spoke with Dr. Joe to learn more about locum tenens from a dentist's perspective. Here's what he had to say about the keys to going locum, his advice for first-timers, and the true role of locums in a dental clinic:
1. Learn When to Say "No"
Doing locum tenens, Dr. Joe said, has taught him a lot about dentistry. His key to success as a locum dentist? Knowing when to decline a request. "I've been doing [dentistry] 34 and a half years," he told us. "I know how to get prepared before I walk in the door and deal with absolutely anything that may come up." Often, he noted, this includes trusting his instinct and standing his ground when it comes to high-risk patients. "[These situations aren't challenging] if you know how to say 'no,'" Dr. Joe advised.
Of course, he warned, it's imperative to say "no" calmly and professionally. "You have to do that without getting all upset and making a big scene. […] That's not necessary."
2. Make Lots of Friends
As a dentist, Dr. Joe said, developing a circle of trusted colleagues is crucial. "One of the keys [of being a locum dentist] is as quickly as possible befriend as many people as you can on the staff," he urged. "When you're doing something as intense and dangerous as dentistry, it really helps if you're amongst friends."
In a temporary role like locum tenens, cultivating these relationships also ensures you'll receive valuable advice from staff who have spent more time there.
3. Don't Put Too Much Pressure on Yourself
When it comes to high-risk cases and clinical judgment, Dr. Joe reiterated his advice to say "no" and remember the role of a locum. "A locum tenens dentist is not there to make all their dreams come true and set national production records at any cost," he asserted. "He's there to keep it going while they try to find another dentist."
For Dr. Joe, working as a locum tenens dentist has been "an extreme experience" — in the best way. "[There's] information I possess that the typical dentist that's been in the same place the whole way doesn't know," he noted. "You're working with different people every two weeks: new patients you've never seen. You start completely over."
Happy National Dentist's Day from all of us at Barton Associates! Start your own locum tenens journey today.