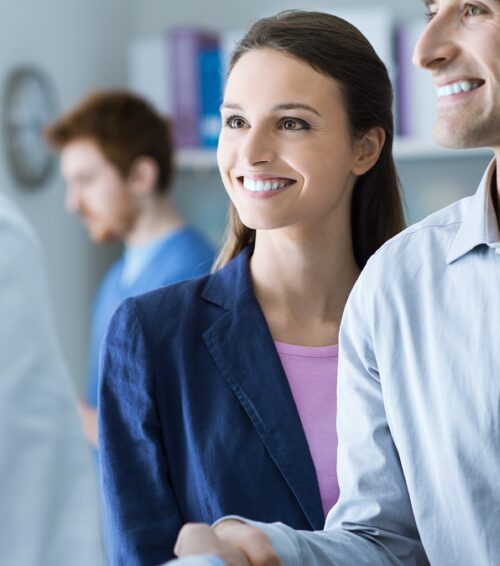 Although patient satisfaction has always been important in healthcare, it wasn't until April 2011 — when a reward system tied to the Affordable Care Act (ACA) was announced — that hospitals began treating it as a focal point for enhanced reimbursement incentives. When patients report high levels of access, outcome, and effective service, among other factors, hospitals are rewarded.
This transition to a value-centric healthcare environment — from fee-for-service to pay-for-performance — has given medical professionals clear financial motivation for improving care and enhancing satisfaction ratings. Patient satisfaction plays a significant role in the all-important Hospital Consumer Assessment of Healthcare Providers and Systems (HCAHPS) surveys, which have an immediate effect on a facility's bottom line.
Based on these patient surveys, hospitals can gain or lose up to 1.5 percent (this could reach 2 percent by 2017) of their Medicare payments, according to API Healthcare. Annually, this figure represents an average of $500,000 to $850,000 in revenue per hospital.
That's a substantial amount to lose to poor patient satisfaction — but it could also be a substantial reward. Hospitals can realize millions of dollars in new revenue by maintaining high satisfaction.
Improved Care, Improved Profits
Regulations have moved the goalposts for physician performance and patient satisfaction. Now a better patient encounter offers greater compensation, or as Hospital Impact put it, improved "return on service." API Healthcare reported that the hospitals in the top quartile of HCAHPS scores were also the most lucrative, with a mean margin of .93. On the other end of the scale, low patient satisfaction performers saw a mean margin of -4.59.
It's not all sunshine and roses, however. Medical Scribe Journal noted that some hospitals have taken to overtreating and overprescribing, while others provide luxurious accommodations. Not only do these methods raise healthcare costs, but they falsely inflate satisfaction scores. This means a highly rated hospital may not actually provide the level of care its score indicates. It might just have nice pillows.
Overall, though, the system is one worth keeping. It's a win-win: Patients are happy to be well taken care of, and hospitals are happy to be rewarded for their efforts.
Satisfaction's marketing value shouldn't be underestimated, either. Hospital Impact, citing a 2004 study, noted that a content patient is likely to talk about his or her experience with three other people. An unhappy patient, on the other hand, is likely to tell up to 25 people. Positive word of mouth goes a long way toward assuring patients are gained, not lost.
Boost Satisfaction With Proper Staffing
As more Americans take advantage of ACA insurance offerings, the importance of patient satisfaction will only continue to grow. More insured consumers means more people who need care. Competition between hospitals will increase — and so too will the demand for talent.
Hospitals looking for a solution to temporary staffing issues will find it in locum tenens. Locum physicians are capable, efficient, and adaptable. They can step in for a surgeon on vacation just as easily as they can assist an ER staff at peak periods. Concerns over an inability to meet demand — a key component of HCAHPS — are put to rest.
Care quality is the biggest determinant of patient satisfaction. In order to grow, hospital decision-makers must invest in their workforces by providing high levels of service. It's the only surefire method of improving the bottom line.
Could your hospital or practice use the help of a qualified locum tenens medical professional?
Contact us today
. And if you have any questions, feel free to reach out or tweet us
@bartonlocums
.