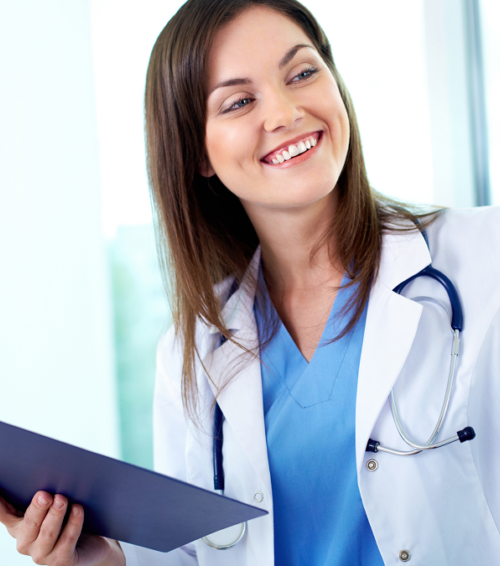 It is difficult to step into a hospital, clinic, or other healthcare facility and fail to see the pivotal role physician assistants play in today's healthcare system. This rise in popularity is not just visible on the front lines, either; organizations such as the American Academy of PAs (AAPA) have found this profession is truly on the ascent in terms of income, opportunity, and the number of talented individuals flocking to PA programs across the country.
If you're thinking of staffing a PA, here's what you should know.
A Recent Report From the AAPA
In fall 2016, the AAPA issued a report on PA salaries, demand, and other job-outlook data points based on its research on PA positions across the country. According to this report, compensation continues to be generous: The median income for PAs rose 3.4 percent between 2014 and 2015 — higher than the national rate of inflation and most other professions. This is not just a drop in the bucket, either; the PA profession has seen a steady upward trajectory since 2000, with an overall salary increase of 50 percent over the past 15 years.
Not surprisingly, this increase in compensation has gone hand in hand with an increase in the number of practitioners available in this country: PAs, by the numbers, have doubled each decade since 1980 and are now at their highest point ever.
"The growth of the PA profession in terms of size and compensation is just the tip of the iceberg," notes AAPA CEO Jennifer L. Dorn. "PAs are going beyond just healthcare by taking on new leadership roles in the healthcare system and throughout the country. They are well-positioned to drive change in the United States healthcare system as it adapts to a growing and aging population, the shift towards values-based care and a renewed focus on patient education and prevention. In short, the status of the PA profession has never been stronger."
Confirming the Rise in Compensation and Demand
There are plenty of outside sources also taking notice of this significant rise in PA demand and compensation.
The Occupational Outlook Handbook from the Bureau of Labor Statistics (BLS), for instance, notes that the median pay for a PA is around $98,180 a year. Federally employed PAs receive the lowest pay, making roughly $91,260 a year, whereas those working in outpatient clinics make the highest, at $106,010 each year. What's more, between 2014 and 2024, the job market for PAs is estimated to grow at a rate of roughly 30 percent per year, far better than the average growth rate.
We've previously discussed the rising popularity of PAs on the Barton Associates blog, noting that there are now approximately 109,000 certified PAs practicing in the United States, up from roughly 75,000 in 2009.
It is likely that numbers such as these have led U.S. News & World Report to rank PAs as the fourth-best healthcare profession and fifth-best profession overall. Basing this rank on not just salary, but on the level of training needed, overall job satisfaction, field growth, and work-life balance, it's clear that the PA profession is a desirable and favorable career path.
Why This Matters
This rise in demand and compensation among PAs is significant for two very important reasons.
First, the rise in demand and compensation may explain the high rates of job satisfaction among PAs across the country. For instance, one 2015 academic study review found that overall PA job satisfaction tends to be high, primarily because of low attrition, competitive pay, high levels of autonomy and responsibility, and a supportive relationship with collaborating physicians. Another study also found that workload, community satisfaction, practice environments, and demographic factors were also important factors in determining job satisfaction.
Second, PAs' generous compensation and growing demand will ensure that talented individuals interested in serving and improving the health of their communities will consider entering this particular profession. And more importantly, these individuals — just by their numbers — are likely to have an increasing influence on the way healthcare is delivered.
Dawn Morton-Rias, president and CEO of the National Commission on Certification of Physician Assistants (NCCPA), suggests this rise in demand and salaries of PAs illustrates the important role these providers play in the industry:
"What this tells us is that certified PAs are an integral part of today's healthcare system, opening up much-needed access to care for all populations. The ever-increasing demand, as evidenced by the fact that PA degree programs are expected to grow from 199 today to 273 in 2020, means that certified PAs will step up and fill healthcare gaps wherever they exist."
The increased demand for PAs in the healthcare industry is creating more career opportunities for these providers than ever before. And with competitive wages, more opportunities, and a high level of job satisfaction, more individuals are finding themselves following this career path. As the physician shortage continues to worsen, current and future PAs will not only see their incomes increase, but also the influence they have on the healthcare industry.
Could a PA fill gaps in your facility's workforce and help you see more patients? Check out our infographic, and sign up today to learn more about staffing locum tenens PAs.