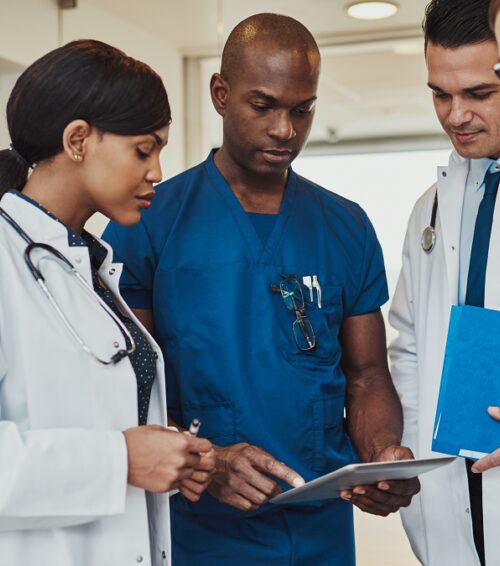 With more attention being paid to reducing 30-day readmissions and improving patient satisfaction, hospitals may want to consider incorporating acute care nurse practitioners into their care team.
The number of practicing nurse practitioners is growing rapidly. To date, there are 171,000 practicing in the United States, and the number is expected to grow more each year. According to the American Association of Nurse Practitioners, the most common clinical setting for nurse practitioners is the private physician office (26 percent). Currently, 9 percent of nurse practitioners work in the inpatient hospital setting and 7 percent say their main specialty is acute care.
At Barton Associates, we are seeing an increase in demand for locum tenens acute care nurse practitioners from hospitals and healthcare organizations. There is a growing body of literature that shows acute care nurse practitioners increase patient satisfaction, care quality, and patient flow when used in collaboration with inpatient care teams.
Recently, Massachusetts General Hospital's (MGH) nursing director presented at an American Organization of Nurse Executives meeting about the success the hospital has achieved from using acute care nurse practitioners.

In a pilot program, MGH added three part time acute care nurse practitioners to a unit that treats patients admitted directly from the ED. The NPs worked on a rotating schedule that provided 12 hours of coverage each day. The acute care nurse practitioners participated in patient rounds with a multidisciplinary team made up of hospitalists, nurses, case managers, physical therapists, nutritionists, and social workers. Acute care nurse practitioners also collaborated with attending physicians to manage patient care and served as the responding clinician in many situations.
After a year of using that model, MGH found the unit that used the acute care nurse practitioners had out performed two other medical teams that did not have an NP on their team in three important quality metrics: length of stay, pre-noon discharges, and readmission rates.
With the Hospital Readmission Reduction Program threatening Medicare reimbursement rates for under-performing hospitals, investing in acute care nurse practitioners could be critical to preventing lost revenue.
Barton Associates is ready to support hospitals and healthcare organizations that leverage acute care nurse practitioners as well as facilities that are interested in adding locum tenens acute care NPs to their care team. We recruit locum tenens nurse practitioners every day who are experienced in acute care and available to work either short- or long-term assignments.