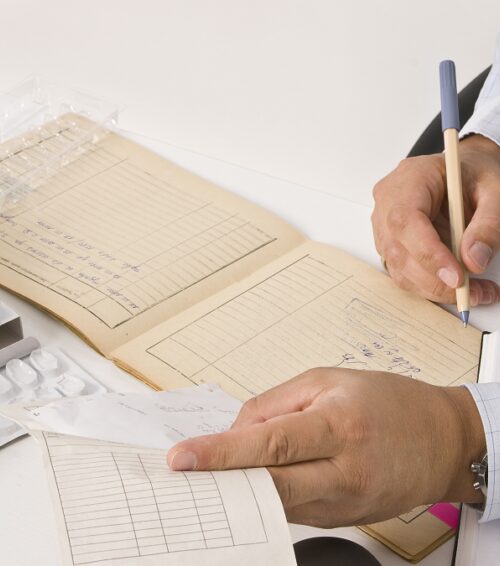 Updated February 2019. Previous versions stated that Barton has a database of nearly 200,000 providers – that current number is nearing 300,000.
Since 2001, Barton Associates has been best known for staffing hospitals, private practices, and other healthcare facilities. While the majority of our business has come through matching healthcare professionals with the traditional facilities that need their services, we're currently experiencing increased demand for contract medical staffing services from the clinical research industry.
In 2016, there was a total of 234,901 clinical studies registered in the United States. In light of the ongoing physician shortage, in-house clinical research units and contract research organizations (CROs) alike are increasingly turning to staffing firms such as Barton Associates to provide the medical oversight to support their clinical trials.
With a database of more than 270,000 healthcare providers, Barton Associates has the resources and processes in place to efficiently meet the needs of any phase I clinical trial.
What Does a Phase I Clinical Trial Entail?
Phase I clinical trials are conducted to help pharmaceutical companies and government regulators begin to understand the safety and interactions of the new drug being tested. Sometimes referred to as "first-in-man studies," these drug trials are the first stage of testing that uses human subjects. These studies are typically small (generally 20–100 patients) and usually run tests to determine ideal dosage and find the amount of medication that begins to cause adverse effects. These initial studies are crucial to discovering common side effects before the proposed drug enters a phase II study.
Many phase I clinical trials involve the use of healthy participants and are typically conducted at a clinical trial facility. At these clinics, patients taking the medication can be observed for adverse effects for a prolonged period of time. Clinical patients may also be used in some phase I trials if their current treatment plan isn't working or if the medication being tested poses a risk of making otherwise healthy individuals sick.
How Does Barton Associates Support Phase I Clinical Trials With Contract Medical Staffing?
With our extensive pool of highly talented and trained providers located across the nation, Barton Associates is uniquely positioned to provide medical talent for clinical trials of any size and scope. At Barton, we specialize in contract medical staffing and have a wide variety of providers experienced in clinical research who can meet staffing challenges related to:
Patient safety.
Drug safety and adverse reactions.
Clinical trials, including double-blind studies.
Whether your trial needs a clinician for patient intake, administering medication, or patient monitoring, Barton Associates has providers in various medical specialties ready for work in all 50 U.S. states. Because of this, Barton is able to match you with only the providers that meet your qualifications and requirements; if you prefer a provider with clinical research experience, Barton can search for and place only those who have a research background.
Our staffing solutions are also scalable, giving CROs the ability to hire more providers as clinical trials move through various stages. Using contract medical providers in phase I trials gives CROs the ability to staff their facilities with experienced providers as needed. This eliminates the need to find local talent or keep a physician continuously on staff.
Contract medical staffing through Barton Associates drastically cuts down the time required to find, train, and hire the medical professionals you need for successful phase I trials. Our in-house credentialing team handles all necessary interviews, reference checks, and paperwork typically associated with staffing contract medical providers. In many cases, Barton Associates can even have a provider to your facility in as little as 24 to 48 hours, ensuring no productivity is lost.
Barton Associates also streamlines the payment process, eliminating overhead costs related to payroll, taxes, and benefits. Our medical providers are independent contractors, a distinction that allows CROs to pay a flat, contract rate for provider services that includes airfare and lodging if necessary. Barton Associates' providers are protected by "A"-rated medical malpractice insurance that's included free of charge.
With Barton Associates, you are able to hire the staff you need, when you need it. We handle the intricacies of staffing from the initial job posting to scheduling the provider for their first day — including licensing, credentialing, and travel — so you don't have to. Our best-in-class staffing solutions ensure CROs across the country will have access to great healthcare talent, no matter where or when it's needed.
Are you ready to embrace contract medical staffing solutions for your CRO? Contact us today!