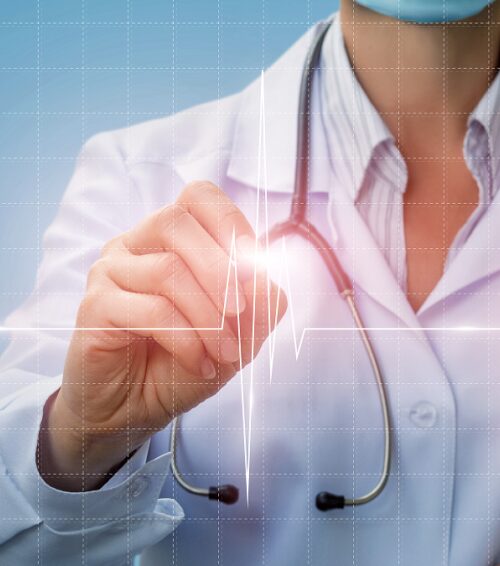 According to the Bureau of Labor Statistics, the number of physician assistants (PAs) is increasing at a pace that's much faster than average. In fact, the field is projected to grow by as much as 30 percent between 2014 and 2024.
Why? Within a variety of specialties, PAs are rising to the occasion to accommodate the higher demand for healthcare services. In addition, more facilities are trying to control costs by staffing PAs instead of physicians.
Let's look at some fast-growing PA specialties to see how these advanced practice professionals are having an effect on the industry.
Primary Care
Primary care is the largest PA specialty, with nearly 75,000 PAs in clinical practice, according to the American Academy of Physician Assistants (AAPA). Within the scope of primary care, PAs work with everyone from infants to the elderly, as well as the underserved and veterans in some instances. They also enjoy the ability to work independently and to see a wide variety of patients.
Urgent Care and Retail Clinics
Many PAs work in retail clinics and urgent care facilities with similar responsibilities to physicians, such as performing exams, ordering tests, and prescribing treatments. This is likely because of increased patient demand for these convenient care options. Also, according to Gap Medics, a PA working in urgent care earned an average annual salary of $130,000–140,000 in 2013.
Between 2011 and 2012 alone, retail clinics grew by nearly 15 percent, and the Robert Johnson Wood Foundation reported on a Convenient Care Association study estimating that more than 3,000 convenient care clinics will be open across the U.S. by the end of 2016.
Psychiatry
Within the psychiatry realm, PAs are helping to make up for the staggering shortage of mental health professionals. The Kaiser Family Foundation put together a state-by-state list of areas where such shortages exist; Alaska, Wisconsin, and South Dakota have the largest gaps in care among states with sufficient data, with only 22.66 percent, 20.79 percent, and 15.24 percent, respectively, of need being met. These shortages are especially apparent in rural and remote areas, where retaining top talent is tough.
As Tracy Keizer, a PA who works at Regions Behavioral Health System in Minnesota, told PA Professional magazine, "There's a huge need for more psychiatric providers in the mental health field — in big cities but also in rural areas. There are people waiting months and months to see a psychiatric provider. It's a huge crisis, and I think PAs are a great way to fill this gap."
Telemedicine, which allows patients to communicate with and receive treatment from a medical professional over a webcam and secure Internet connection, is also helping to fill this need. Thanks to technological advancements and increases in PA specialties, the hope is that fewer patients will suffer from a lack of access to the care they need.
Cardiac Surgery
Cardiac surgery is another fast-growing PA specialty, with entire groups like the Association of Physician Assistants in Cardiovascular Surgery (APACVS) built around the educational and professional development of PAs working in this field.
While the on-call hours make for a more irregular schedule, those focused on specialized work like vein harvesting for cardiac surgery often benefit from a salary well into the six-figure range. Heart disease is the leading cause of death for both men and women, according to the Centers for Disease Control and Prevention (CDC), so medical professionals in this specialty truly are essential.
Neonatology
Neonatology PAs, who work with newborns under the supervision of a physician, are in increasingly high demand, according to Study.com. In 2013, the median salary for a neonatology PA was $92,970.
Work within this specialty often requires the PA to complete residency within a neonatal ICU. Finding those arrangements can be challenging, though. There are only two programs nationwide, according to the Association of Postgraduate PA Programs: one at the Children's Hospital of Philadelphia, and another at the University of Kentucky. Both programs only accept two to three PAs per year. During these 12-month programs, residents undergo mentoring, teaching, simulations, and skills training, and they receive hands-on clinical experience.
Orthopedic Surgery
PAs work with patients in a variety of orthopedic contexts. One day might include joint exams, while the next is spent in the operating room helping to repair damaged ligaments.
Kimberly Mackey, a PA working in orthopedic surgery, told the AAPA: "One of my favorite things is following a patient through the total joint replacement process. As a PA, I establish a relationship with a patient over a period of time as joint injections are performed. It's remarkable to see a change in a person living with such an improved quality of life after joint replacement surgery."
PAs working in this specialty reap the benefits of seeing a person complete the entire recovery process while still getting to treat and interact with other patients.
These Growing PA Specialties Are Filling the Gaps
Thanks to PAs, patients get access to the specialty care they need with shorter wait times. As demand for healthcare increases at a steady pace, PAs' involvement is having a noticeable effect on both the provider and patient sides of the equation.
Have you noticed increased PA involvement within other specialties? Tweet us
@bartonlocums
!