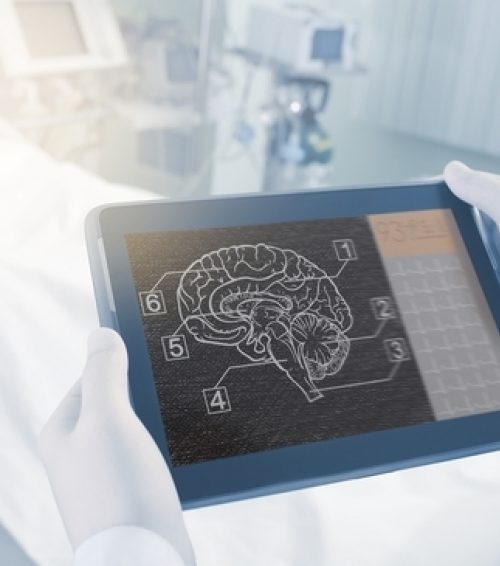 It's fair to call healthcare the next great frontier of technology, with popular consumer products like the Apple Watch including health features that nearly match medical-grade equipment in terms of accuracy and reliability and companies large and small trying to break into the field. It's a brave new world for a consumer tech industry attempting to capture a larger slice of healthcare's immense financial rewards, and one bound by a critical high-level rule: If you want to build products that patients and providers alike flock to, healthcare-world SMEs with ground-level experience are the gateway.
Of course, the Apples and Googles and Samsungs of the world have no problem shelling out dough for full-time, world-class medical consultancy personnel, a class of professionals that prominently includes active or former physicians (and other clinicians). But for smaller companies looking for shorter-term help — as well as larger ones looking to avoid the financial commitment of a retainer or full-time hire — locum tenens offers an excellent way to tap into a well of medical expertise.
Physician Shortage? No Problem
By now, everyone related to healthcare grasps the effects of the physician shortage, a problem only expected to deepen as the world continues to roll through the 2020s and beyond. And while a lack of available physicians naturally impacts facilities, which may struggle to fill both general and historically hard-to-find roles as our nation continues to look for ways to replenish its stocks, tech companies wishing for short-term consultancies may especially face trouble. Supply is already low, raising the price of those willing to lend their expertise.
Here, locum tenens agencies provide a pocket of normalcy in a world where physicians, advanced-practice clinicians, and other health professionals have long been in short supply. A company wishing for input on features a new product might offer, for instance, could reach out to a locum organization to get quick help based on their exact parameters. The agency takes their desires, searches their pool of talent for takers, and comes back for a list of potential short-term partners to choose from. That's a far easier process than searching for the right combination of experience and qualifications, reaching out to check availability, and repeating until someone says yes.
Specialty Advice in a Hurry
The problem spelled out in the last segment only deepens when a tech company needs some manner of specialized advice. In healthcare, specialties as wide-ranging as oncology, radiology, and pediatrics (among dozens of others) have grown increasingly difficult to find in the face of the shortage, a basic fact of life that could have dire effects on a small tech company.
As above, locum companies ease this process by making available diverse pools of talent. This can be of significant value when searching for input on patient trends, efficiencizing or focusing R&D processes, or simply looking at ways various systems within the human body work. In a field where time to market trumps all, this level of access can quite literally be the difference between success and failure.
No Long-Term Commitment
Companies pushing multiple health-focused devices out the door per year obviously have a reason to keep dedicated medical staff on-hand. Smaller companies and those with a passing focus in health — an organization implementing a health-focused feature into a larger consumer product, for one example — may not, on the other hand. Frankly speaking, they may also lack the capital to afford retainer fees or the cost of a full-time health employee when their services are needed on an intermittent basis.
Contrasted with full-time staffing, locum tenens services offer short-term contracts, with exact dates set by the client at the onset. An organization needing a cardiologist's input for a week can reach out and receive help in short order, as can a company needing a physician to oversee some aspect of their design process for a month — and those are just two of countless examples. For short-term medical expertise, there's no better option than a locum agency.
An Extra Advocate
From a customer service and assistance standpoint, there's a lot of benefit in contracting with a locum company: They have an economic motivation to ensure their clients are happy, systems in place to ensure customer satisfaction, and so on. In a direct-hire situation, meanwhile, misunderstandings and problems effectively force the employee and dissatisfied employer direct to the bargaining table.
To be clear, this isn't to say the healthcare world is full of divas and problem employees. But for companies where a single disastrous hire can have a real impact on the bottom line — see: small tech organizations — reassurances are always a good thing, and a locum tenens agency can provide them. The next time you need expert medical advice, reach out to an agency and see what they can do to improve your projects and processes.
Want to learn more about locum tenens with Barton Associates? Fill out the form and one of our representatives will reach out to you!