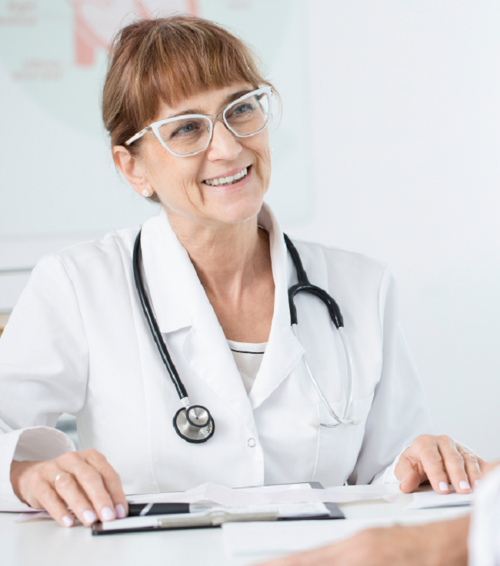 The picture of a successful retirement looks different for everyone, but some elements are universal. In a 2017 survey by the Teachers Insurance and Annuity Association of America, there were five common themes that almost all Americans were looking for in retirement: financial stability, flexibility, the ability to spend time with family, time to relax, and travel.
Ahead, we outline how locum tenens can be a contributing factor for each of these elements — with a special focus on how they play a role in the transition of a busy medical professional into a retired or semi-retired person:
Desire 1: Financial Stability (That Lasts!)
In the TIAA study, which was conducted using an online survey of 1,000 Americans aged 55 to 68 who are planning to retire within the next five years, 95 percent of respondents stated that freedom from financial concern was a part of their definition of a successful retirement. It comes as no surprise when you consider all there is to prepare for — living costs, healthcare costs, and other activities you'll want to spend your time on. After all, what's the point of retiring from your job if you won't be able to do anything with the time you gain?
Locum tenens can offer additional income and add to existing savings at a highly competitive rate — in my time recruiting, I spoke with a number of providers whom I realized could've maintained or exceeded their yearly income by switching to full-time locum tenens assignments. This is especially true for providers who are offered continuing benefits from previous employment. Imagine collecting the existing benefits you've earned in addition to your locum tenens income as a 10-99 employee, and you can understand why doing locum tenens is a smart financial decision for many people.
An important part of planning for retirement is being financially prepared — not only for the cost of living for as many years as you will live, but also for the possibilities of unexpected financial strains that result from the natural progression of age. Beyond helping providers save money to prepare, locum tenens (either early in one's retirement or as a transition into retirement) keeps work history and licenses up to date, even if you're only working occasional or part-time assignments.
Preparing well and hoping for the best is all anyone can do — but unexpected financial events such as natural disasters, fraud, or death of a loved one can cause major shifts in even the best of retirement plans. With the help of a locum tenens staffing agency, you'll keep licenses active and work history recent, therefore giving yourself the ability to return to medicine if it were absolutely necessary. This could be especially valuable in a situation where it becomes important to replenish a large portion of your finances. In this way, locum tenens can be a smart choice to back up your financial future without the obligation of a permanent position.
Desires 2 and 3: Flexibility and Time to Relax
In the TIAA study, 96 percent of respondents said that flexibility to do what they wanted in retirement was important, and 92 percent said that time to relax was important to them. These desires go beyond having available finances to do what you want to do — a schedule that allows you to be free when you want and busy when you want is important too. With locum tenens assignments, you will work with a recruiter who matches your availability and preferences to open assignments, working as a liaison between yourself and staffing managers to get the schedule you want.
The options with locum work are truly endless — you can work for one day or a few months at a time on a full- or part-time schedule. Because your days and hours are agreed upon ahead of time, taking time off for other commitments — or just to relax — isn't a big deal.
Desire 4: Time With Family
According to one study by the AARP, more than one in four parents aged 50+ do not have any children living within an hour-long drive. Combine this reality with aging physicians' desire to spend more time with family, and travel or relocation becomes an integral part of the equation.
With the flexibility of locum tenens assignments, many traveling physicians, NPs, and PAs choose to take assignments in areas near their children and other relatives, therefore increasing how often they are able to spend time with them. Staying with these relatives is always an option, but the fact that lodging is often included with each assignment means these relatives can still have their own space while you're in the area: a win-win situation for everyone. For any grandparent who wishes they could babysit more often, it's the perfect deal!
Desire 5: Travel
If travel is something that you want to make a priority in your retirement plan, locum tenens is an option to seriously consider. Large staffing agencies like Barton Associates see jobs in all 50 states and some United States territories — so the options are plentiful. Depending on your specialty and preferences, you'll likely have the option to practice anywhere from New York City to the Virgin Islands — often at no cost to you, with travel expenses being covered. Locum tenens is sometimes referred to as a working vacation — and it sort of is, considering all the details a staffing agency such as Barton Associates takes care of for you.
Do you feel ready start your locum tenens transition? Explore the options — and benefits — locum tenens can offer in retirement and speak with a recruiter today.