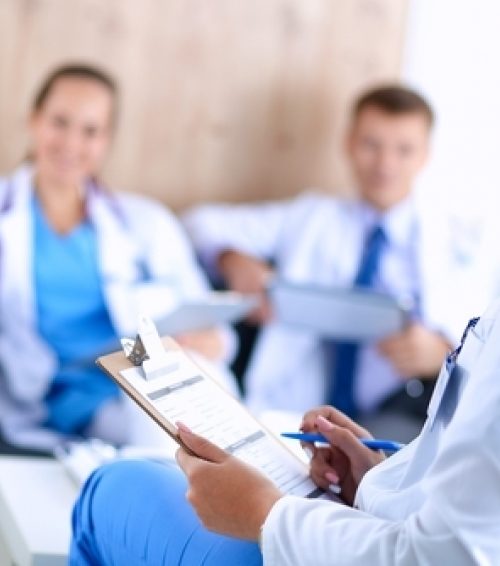 Locum tenens providers help facilities in need. We almost always put the patients first, but let's turn that on its head for just a minute.
Locum tenens providers step in to fill a hole in a program – whether newly ramping up or established with a need for temporary fill due to census increase, vacation, sabbatical, maternity leave, or illness.
Locum tenens bridge any gap in the schedule due to a provider's need for time off. This helps to prevent burnout for those colleagues who are working hardest right now, and it can improve their satisfaction or even extend their career length. How many doctors do you know that desperately need some time off? Locum tenens can help to make it happen.
For hospitalists, with a fixed schedule and "captive" audience, this is pretty perfect.
If a program decides to keep a "manageable" workflow at, say, 15 patients to round on each day with 1-2 new admissions per shift, locum tenens can assist during temporary surges.
When the community healthcare system is integrated with both hospital and out-patient clinics, locum tenens providers may actually make it possible for out-patient doctors to see their patients sooner. When the hospital is above capacity, community physicians commonly fill the void. With locum use, the out-patient doctors can stay in the clinic and focus on preventive care, acute illnesses that can be dealt with on an out-patient basis and enjoy the lifestyle they prefer.
Elective surgery remains one of the most positive income flows to facilities. When the hospital heavily focuses on short term surgeries, like bariatric and orthopedics, there may be a need for hospitalists who specialize in peri-operative medicine. By having physicians, NPs, or PAs whose primary focus remains recognizing and treating peri-operative complications, many hospitals realize a shorter length of stay and higher patient and surgeon satisfaction. It's a win-win-win. Hospital bed turnover is quick, realizing revenue, patient satisfaction is high, helping HCAPs, and surgeon satisfaction is high, preventing burn out.
Financially, locum tenens providers make a lot of sense to hospital administration. In the absence of a long-term commitment or contract, the providers make a higher hourly rate, but relieve the hospital of the cost of benefits. When the patient census doesn't require it, the locum can be released.
Growing new hospitalist programs is an important and necessary part of the business. But it's hard to have everyone in the same place at the same time on day one. Perhaps someone is completing residency or a fellowship. Someone else is coming off maternity leave. Another has to complete their 90-day "out" from the last job. All are great reasons for delay. Use locum physicians and start on the date you want.
Ultimately, it is the patients that we're here to see. We want to improve outcomes, utilize resources properly, support communities near and far, urban and remote, and maintain our pursuit of clinical excellence. By being able to support our colleagues and these hospitals, we're making a broader impact than some realize.
After all, that's what we all want; fully staffed hospitals that take great care of the patients, the hospital, and the community. And who knows? Every so often, a provider flown out to a remote location to work falls in love with the place — and stays.
Want to learn more about locum tenens with Barton Associates? Fill out the form and one of our representatives will reach out to you!