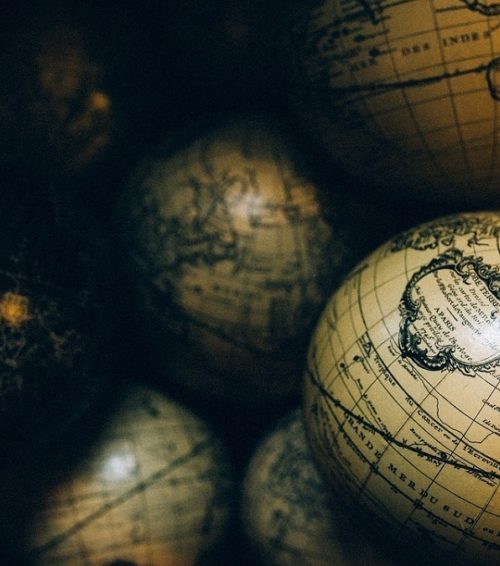 If you work with medical professionals, you're probably aware of the H-1B visa, an "employment-based, nonimmigrant category" of travel document that makes it easier for certain foreign workers to come to the U.S. Used widely in fields such as technology, media, and healthcare, the H-1B has proven to be a lifeline for companies that need to hire highly skilled workers in these industries: The document often represents a faster-than-average path to employment in the U.S.
United States Citizenship and Immigration Services (USCIS) has "temporarily suspended" the H-1B's highly popular "premium processing" fee, an optional $1,225 payment that ensured applications would be reviewed within two weeks, as opposed to the usual six- to 10-month wait.
This move is a source of serious concern for industries that rely on fast H-1B processing to add affordable talent to their rosters. Though the H-1B is most commonly associated with the technology industry, there's little question healthcare will be forced to make major adjustments — especially in the wake of a growing physician shortage.
Promoting Xenophobia or Protecting American Jobs?
The decision has caused substantial debate in the public sector. Though it's easy to view complaints about the H-1B as xenophobic, there's little doubt premium processing and other factors behind the visa have been susceptible to fraud and abuse. Certain sectors of the technology industry, for instance, are infamous for citing a talent shortage to bring underpaid staff to the U.S. instead of paying qualified American workers an appropriate amount for their time and toil.
However, the physician shortage is legitimate — a fact made even more poignant because human lives are at stake. Along with slowing the process for current physicians to enter the U.S. healthcare workforce, the removal of premium processing will almost certainly affect student doctors from other countries. Through the complicated array of immigration and foreign-work rules, having an H-1B in processing instead of gaining quick approval can put their ability to study in the U.S. at serious risk.
Voices on both sides of this contentious debate have valid points. Caught in the crossfire, however, are organizations in need of physicians and patients in need of care. Because foreign doctors — who are often among the most skilled their respective countries have to offer — tend to work in rural areas and other underserved communities, the decision could exacerbate the shortage in the areas that most need care.
Use Locum Tenens Staffing for a Local Alternative
These developments leave healthcare staffing managers — who are already experiencing a shortage of talent — in a precarious spot. Regardless of where doctors are born, they're urgently needed, and often in a hurry.
Locum tenens staffing presents a flexible, scalable solution to the challenges the H-1B decision and larger shortage represent. Because the H-1B is now exclusively lottery-based and capped, organizations could find themselves waiting a long time before bringing a physician they want to hire to U.S. soil. A locums assignment could fill the gap in the interim, guaranteeing the hirer can offer patients the same level of service and speed of scheduling whether the visa takes six months or 10.
The H-1B situation is not the only concern related to foreign workers, either. Companies hesitant to onboard foreign talent because of uncertainty surrounding immigration laws under the current administration should also take advantage of locum tenens physicians, nurse practitioners, and physician assistants while searching for permanent, locally grown talent.
Continue Generating Revenue and Retain Peace of Mind
Indeed, uncertainty over the ability to hire foreign workers is a perfect reason to turn to locum tenens staffing. Though the proposed travel ban, which threatened to put a considerable dent in the U.S.'s supply of doctors, was successfully overturned, the H-1B decision indicates that more such choices might be coming.
The current political climate has potential to negatively affect the current physician shortage. Regardless of personal beliefs or political leanings, medical systems will need to adapt to keep an high level of skill on the roster — and in a time where the status of many working medical professionals is at risk, choosing an option that guarantees availability means continued revenue generation and peace of mind. Choose wisely.
For more information about locum tenens staffing and staffing healthcare talent, contact Barton Associates today.