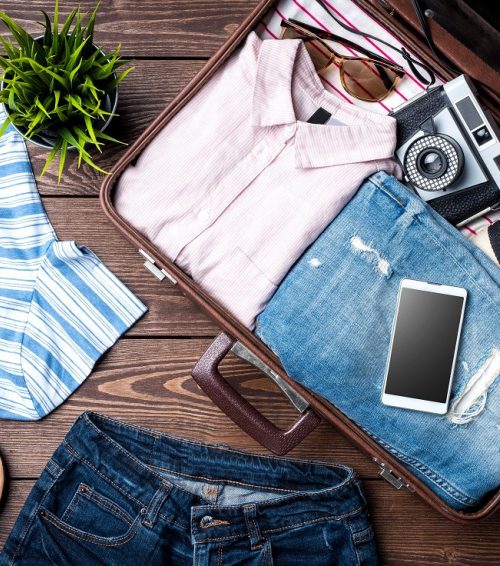 Perhaps more important than location and even compatibility with coworkers, a smooth travel experience can be the difference between a good and a bad locum tenens experience. Whether you prefer the aisle seat on flights or staying in a particular hotel because they have the best pillows, Barton Associates takes care of all your travel requests and accommodations to set you up for a successful assignment.
When coordinating travel for locums, preferences are taken into consideration for a variety of things, including eating preferences, rental car options, mileage reimbursement, or if the hotel is within walking distance of your desired amenities. If you prefer to drive instead of fly, or opt to take the train instead, Barton Associates does not require locums to travel in one particular way. Together, you will choose what makes sense for your assignment.
Thinking about bringing your spouse for your six-month assignment? Or bringing the kids? By choosing to go locum tenens, you shouldn't have to miss out on time with your family. Bringing them along introduces them to a new, exciting destination, and your Barton recruiter will work with you and explain the logistics of travelling to your next assignment with your family, including how your preferences may change now that you are not travelling alone, such as adding a few days to the front or back of your assignment to explore the area and visit popular tourist destinations.
With the experience of placing locums and helping them travel nationwide since 2001, Barton has the inside scoop on local hotels, grocery stores, health clubs and other amenities in your assigned location. An added comfort, our associates are on call to assist in making last-minute changes, should your hotel be less than satisfactory or your flight is cancelled.
Your Barton representative will also work with your new facility to ensure you're set up and ready to go on day one, including the necessary licensing and credentialing. At the end of the day, all you need to do is pick up your key and return to your room, secure in the knowledge that everything is handled and all you need to focus on is providing excellent service to your patients.
Want to learn more about locum tenens with Barton Associates? Fill out the form and one of our representatives will reach out to you!