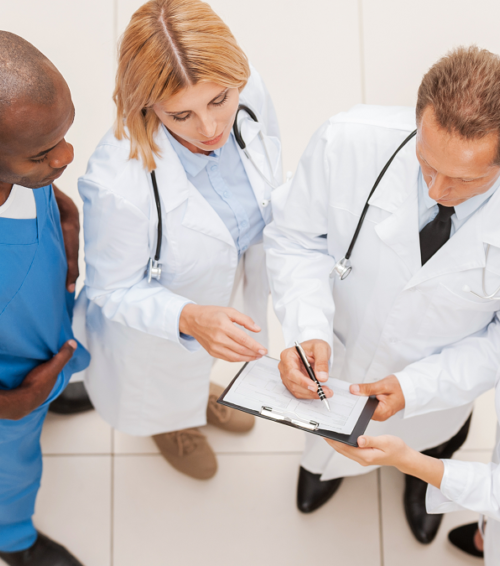 It's easy to get caught up in your daily routine, but networking can bring you outside of it and give you a larger perspective on the healthcare industry. Whether you're happy in your existing job or searching for new opportunities, networking can help you better understand your industry, come up with new ideas, and align yourself with what's happening in your field. If nothing else, it's a chance to connect with like-minded people who share similar career paths and can offer their own perspectives.
The Value of Networking in Healthcare
Healthcare providers are some of the busiest people on the planet, and they're often so dedicated to their patients that they don't spend a lot of time networking outside of their own workplaces. However, networking with other doctors, nurses, and care providers can help you determine your career goals and set you up for lifelong success. It can help you assess where you are, where you're going, and where you want to be, and it can introduce you to new friends that may one day become colleagues or research partners.
Where You Can Network
Healthcare providers can certainly benefit from networking with other professionals, but where should you go? Here are some good options:
1. Conferences
Conferences specifically for healthcare providers are some of the best places to network. They have a wide variety of talks and workshops to help you advance in your field, and they're filled with other providers from across the globe. If you're looking for conferences and events to attend, check out the 2016 National Conference Guide for NPs & PAs from Advance Health Network.
2. Associations
Associations connect healthcare providers with others who have similar backgrounds or focuses. These specialized associations often put on events to help healthcare providers meet others in similar positions. Nurse practitioners should try the American Association of Nurse Practitioners (AANP), and physician assistants can check out the American Academy of Physician Assistants (AAPA). There are similar organizations for physicians and dentists, as well.
3. Online
There are a lot of generic networking sites, such as LinkedIn, but there are also specific resources built for healthcare professionals. One of the best is Clinician 1, which is a community specifically for nurse practitioners and physician assistants. Clinician 1 helps these healthcare providers actively expand their social, clinical, and professional networks through groups focusing on clinical areas of interest, types of illnesses treated, and professional development needs such as overcoming burnout and medical ethics.
4. Colleagues
Your co-workers are a wealth of information, particularly if they have a variety of different backgrounds. You spend so much time with colleagues — it's natural to ask questions about their experiences, opinions, and plans. They can also vouch for you if they hear of a new opportunity. Whenever a co-worker moves on to a new job, make an effort to keep in touch. Simply exchanging email addresses or connecting with that co-worker on LinkedIn can make a big difference.
5. Other Avenues
Networking shouldn't occur solely during designated networking time. It will happen naturally when you're out and about, living your life. It doesn't matter where or how you meet others in your field — what matters is how you build and nurture those relationships. If you meet another healthcare provider at a friend's party with interesting insights into medicine, it's worth it to exchange contact information to potentially build a relationship going forward.
Networking for Your Future
Connecting with other people is the best way to move your career forward. Other healthcare providers will change your perspective, open you up to new opportunities, and ultimately help you become the healthcare provider you want to be. And if you feel nervous or shy, just remember that the people you're meeting are in the exact same situation. Have fun with it!
What networking opportunities will you take advantage of for your career? Let us know!