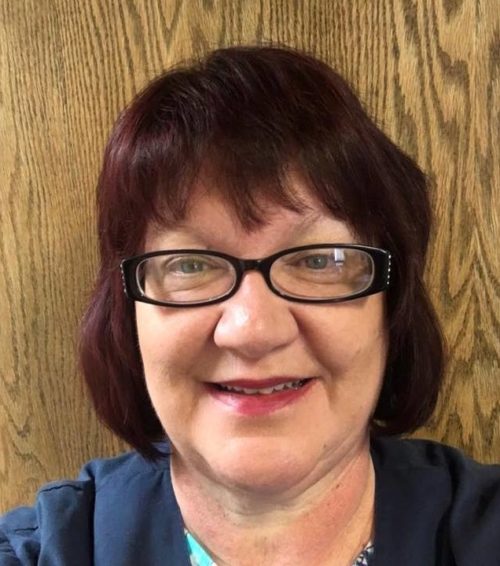 Happy National Locum Tenens Week! As a part of our festivities, we're sharing stories from healthcare providers regarding their locum tenens experiences.
Marti is a locum tenens nurse practitioner from Mississippi who has worked with Barton Associates for nearly two years in Minnesota, Oregon, Iowa, and California. From 2001 to 2010, she developed her professional experience in academia across both graduate and undergraduate nursing programs as an adjunct faculty member and, later, an assistant professor. Now, Marti puts her many licenses (including state licenses in California and Indiana, ATLS, ACLS, and PALS) to use as a dedicated family NP.
Marti visited Barton's Peabody, MA, office last month while on a road trip with her daughter, and she was kind enough to sit down with me to discuss her experiences as a traveling locum tenens nurse practitioner:
"I've really enjoyed my time with Barton because of the flexibility and because of the different opportunities I've had. I've been able to stay on short contracts, longer contracts — my shortest one was two and a half months, my longest one's been a year."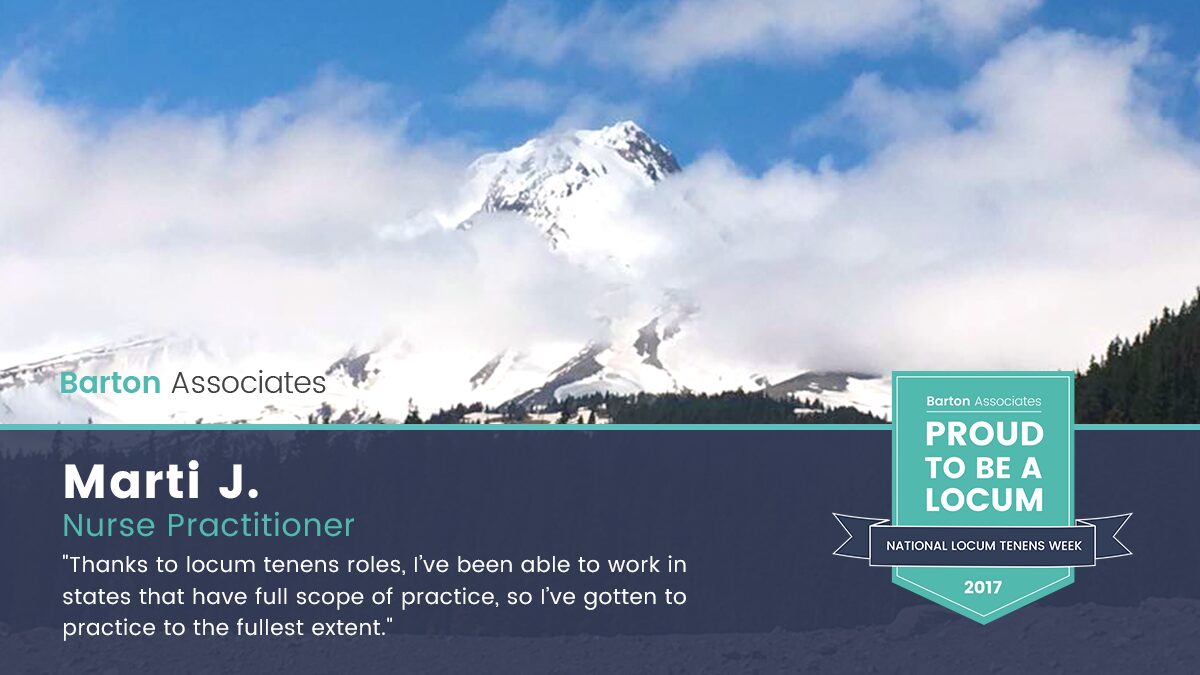 Marti has had the opportunity to work in primary care, emergency department, and hospitalist roles, among others. As a doctorally prepared, nationally certified family nurse practitioner with in-depth knowledge and an extensive clinical background in acute care, primary care, and the management of chronic illnesses such as diabetes, Marti has found welcoming facilities and open doors throughout her travels across the country:
"I've been able to work in states that have full scope of practice, so I've gotten to practice to the fullest extent. And I've had a lot of respect from all of the team on site."
Besides the clinical experience and the ability to practice at the top of her license, Marti has loved the ability to travel as a locum tenens nurse practitioner. This is especially true now that her kids are grown and out of the house:
"[Locum tenens] has given me the opportunity to travel to parts of the country that I probably wouldn't have gone to on my own. I've been able to bring my kids up to spend time with me and we've gotten to see the United States!"
The one thing Marti has found challenging in her locum tenens roles is finding apartments that allow her two small dogs: "They tend to bark. That's probably been the only problem."
Learn all about traveling with pets in this article written by one of Barton's travel experts.
When asked about why she continues working with Barton, Marti cited her excellent relationship with her recruiter:
"[She has] been available to me every time I've ever needed her. I can call and she's there every minute of every day, if I've ever needed her, even after hours, if I have an emergency. She goes above and beyond every single day."
That's what we call the Barton Difference.
Check out some pictures from Marti's travels: