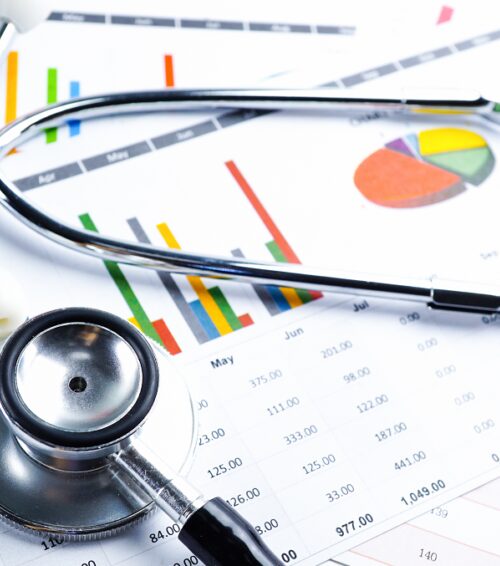 "The very basis of population health is data." These words, found in a Health Data Management piece on the intersection of population health management and popular technology, sum up the relationship between these two crucial healthcare components. Without data on the populations you serve, any population health initiatives become educated guesses at best.
With data, on the other hand, there's effectively no end to the population-focused programs an organization can roll out, or to the technology they can use to collect and act upon that data. Indeed, if data is the "very basis" of population health, tech is the thing that makes it all possible: a broad-scale tool with the ability to influence a population's health on both large and small scales.
Driving Population Health, Data, and Analytics
Because data is the foundation of population health, it provides an opportunity to illustrate just how important technology is at every level of its collection and analysis. From entering patient data into an EHR system to collecting and analyzing that data alongside thousands or millions of other records, data-driven tools are already achieving what would have been impossible a decade ago.
Tools to analyze the data are only part of population health management. Though a provider can purchase any number of platforms to crunch the numbers they've generated, technology also enables the purchase of information itself. For instance, a provider who is worried about the incidence of certain respiratory illnesses can compare data to discover certain links that may have been otherwise difficult to find.
Blockchain Shows Promise
That's just the macro side of technology's role in population health management and analytics. At the individual level, coming advancements could make it easier than ever to get a full view of a patient's healthcare history — a far cry from the fragmented, segmented, siloed shape that records management has taken thus far. In turn, this could make it easier for systems of all sizes to monitor their populations for disturbing trends, educational opportunities, and other important facets of population health.
Blockchain was initially created as a part of Bitcoin, the first widely recognized digital currency, but its potential extends far past the financial. In healthcare, the technology will eventually represent a way for every patient within a population to take their healthcare history everywhere they go.
Though shared frameworks and other advancements are making interoperability between healthcare data-handling and analysis systems more possible than ever, there's still a large degree of fragmentation. A provider who handles a patient's urgent care needs, for instance, may have no access to records from their primary care physician.
At a high level, blockchain changes this by shifting the way ownership is handled. The patient's whole record is treated as a sort of encrypted address, with keys being handed out as needed. A patient visiting an ER in another state could authorize greater access that gives their systems a fuller view of her health history.
Using Technology to Further Population Education
This isn't to say technology's value stops at data collection and analysis, however. Instead, the trends that are discovered can help shape other crucial initiatives, like education — informing what providers teach, who they teach it to, and how they choose to share the message.
In population health management, terms like "patient education" are somewhat misleading. To do the best possible job, a system's message must reach patients and non-patients alike.
For individual members of a population, simply seeing an article tackling increased diabetes risk on social media could result in lifestyle changes. For the providers attempting to educate a hard-to-reach population, on the other hand, easy access can make a significant difference in community health outcomes.
Systems could soon use blockchain or similar technologies to create customized education packages for the patients who do visit their waiting rooms, improving population-wide outcomes by providing individual attention.
Influencing Populations and Individuals
It's clear that the term "healthcare technology" means much more than the tool's systems use to provide care. From high-potential tools like blockchain to widely accepted (and highly useful) strategies like social media outreach and education, it provides a backbone for population health initiatives across the board.
Facilities must also ensure they staff qualified providers who are experienced to further these initiatives. In partnering with a locum tenens agency such as Barton Associates, staffing managers work with a single account manager to identify their specific needs. You'll only be matched with providers who can help you reach your goals!
Healthcare's continued march toward value-based reimbursement will only increase the importance of programs that focus on both individuals and their populations. Finding technological solutions that deftly handle both, then, isn't just good business. Soon, it'll be the bare minimum.
How do your population health management initiatives use technology? Do they coincide with individual-level programs? Share your thoughts in the comments below and browse our client resources for more information.