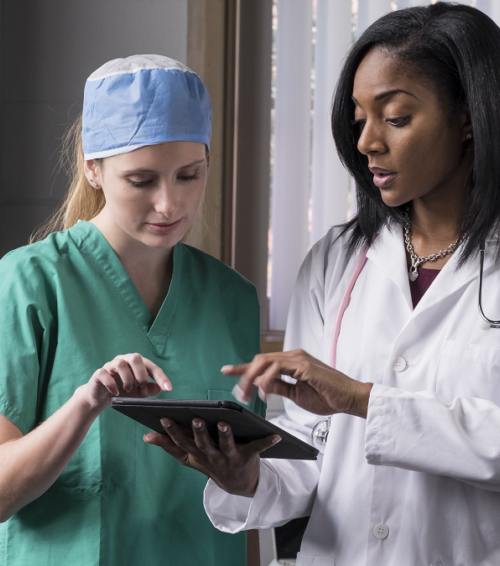 Just how big is telehealth technology? While there is no shortage of facts and figures illustrating the popularity of virtual care delivery, the most telling sign of telehealth's potential is today's technologically apt society. As a delivery service with modern conveniences such as online scheduling and virtual visits, telehealth is improving care by increasing access, decreasing costs, and easing tensions caused by the physician shortage.
Though this new delivery model doesn't require much change in terms of technical capability or staffing, the advantages that telehealth offers are substantial enough to both alter how facilities are managed and the ways in which their providers care for patients.
If you've thought about expanding your hospital's or practice's services to include telehealth, consider the positive changes it has brought to organizations industry-wide:
1. It Helps Expand Your Patient Base
The increased accessibility that telehealth technology offers isn't exclusively for patients. While its principle function is to bring care to patients who can't schedule regular visits, telehealth's ability to expand a facility's sphere of influence is also a major benefit for providers.
In a time in which patients prefer retail clinics over traditional office visits, a delivery system that gives healthcare professionals access to otherwise inaccessible patients and increases their online presence is an invaluable addition to any practice. With little more than a Facebook or Twitter account — and the powerful audience-targeting tools these social platforms offer — providers can reach out to highly specific subsets of the communities they wish to serve.
Identifying patients who may be reluctant to physically visit because of location or other factors is a far more certain proposition than crafting a message and hoping it entices people through the door when they're in need of care.
2. It Increases Access and Efficiency
While expanded access to healthcare is certainly beneficial for patients, healthcare providers can also take advantage of long-distance care.
A telehealth system's vast network of providers and patients can be especially beneficial when a specialist consultation is required. By offering patients in-house speciality care instead of sending them to another facility, telehealth technology allows providers to work more efficiently, giving patients the care they need when they need it. Providers could even request a specialist consultation during an initial visit, creating a complete care plan from the get-go. Such a setup could simplify providers' and facilities' relationships with patients and third-party specialists alike, allowing for greater quality of care, patient satisfaction, and efficiency.
3. It Eases Hiring Challenges and Elevates Access to Talent
A healthcare facility doesn't have to be in need of a specialist to enjoy the conveniences and accessibility of telehealth services. Facilities with short-term or unexpected staffing needs can use telehealth services to grow their rosters without taking on the commitment, cost, and effort of onboarding a traditional full-time provider.
Of course, temporary and long-term staffing is nothing new in healthcare. Locum tenens have been helping facilities meet temporary needs for years, and recently have been picking up the slack left in the wake of the physician shortage. But, telehealth differs from traditional staffing solutions with its combination of cost savings and increased convenience.
The organization spares itself potential travel and lodging costs by establishing a virtual exam room while also also offering more access to a variety of skill sets and specializations. With telehealth technology, a facility can offer greater flexibility and adaptability by identifying situations in which the delivery system's strengths meet its needs, and stay confident that unexpected needs can be met when they arise.
Better, locums services can help your facility get its own telehealth services off the ground. Whether you need an in-house physician to take calls at a telehealth facility or you wish to add full telehealth capacity through a vendor, Barton Associates combines the conveniences of locum tenens assignments with telehealth services. This helps you meet patients when and where they're most comfortable and address any staffing needs that arise.
4. It Cultivates a Modern, Efficient, and Convenient Image
The modern healthcare consumer is pickier, more informed, and more suspicious of the healthcare industry than they were a generation ago. Naturally, this carries several implications for healthcare facilities, many of them quite serious.
Adding telehealth technology services communicates to patients that a facility is willing and able to meet their demands, wherever and whenever they might appear. With millennials becoming America's largest living population, a facility's ability to maintain a reputation as a modern business that offers all the amenities of today's technology can either make or break it. The inclusion of telehealth services on a facility's list of offerings can help signal to patients that it is a facility willing and ready to adapt to its consumers' needs, not the other way around.
If that doesn't sound like a huge deal on paper, consider the last time you saw a significant change in policy that directly benefitted customers at a business you frequent, all with no (or few) strings attached. You're probably still shopping there, right?
Ready to add telemedicine to your facility's list of offerings? Check out Barton Telehealth

today, and let us know how we can help!