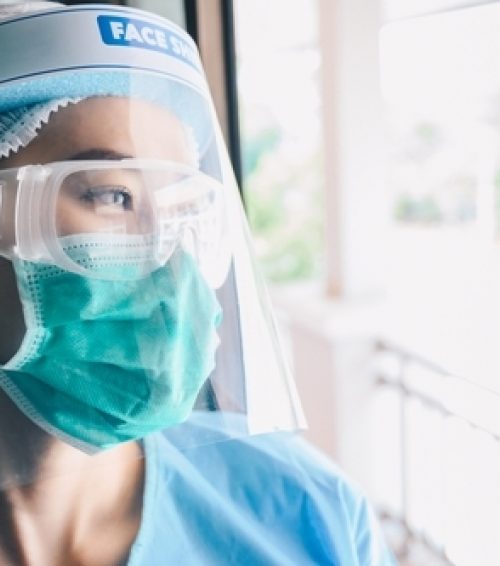 Now that we have surpassed a year into the COVID-19 pandemic, a lot has changed in the world—especially in the healthcare industry. Although patients may have been encouraged to delay elective procedures or use virtual visits instead of coming into the office, there has still been an urgent need for healthcare providers, particularly in practices that were already short-staffed and suddenly inundated with COVID-19 cases. As such, healthcare providers are working longer hours in much more stressful situations, which can ultimately lead to burnout. There may also be external factors, such as school and daycare closings, that add an extra layer of stress.
Filling a Short-Term Need
With surges in patient volume and already overworked physicians taking on larger workloads, healthcare organizations need to figure out how best to manage their patient loads and keep their providers from burning out. Considering that these surges in patient volume are not normal, healthcare organizations wouldn't want to add more full-time employees to their staff to handle temporary spikes. That makes staffing a locum tenens provider a much better option because a contract can be as short or long as necessary to handle the number of patients coming in. Once the patient volume returns to its normal level, the organization can decide if it wants to extend locum tenens assignments or end them. But there is always the opportunity to bring in more locum tenens providers if the patient load increases again.
Relaxed Requirements
One of the benefits of the pandemic is that states have loosened licensing requirements to allow out-of-state providers to begin practicing right away in their new location. Although healthcare organizations still need to verify that their locum tenens providers have the right training and credentials, the relaxation of licensing rules removes one hurdle. However, the Federation of State Medical Boards began offering free access to its physician database to allow healthcare organizations to quickly vet their new providers and put them to work, according to NPR. Not only that, but providers can also quickly obtain emergency licensure to decrease the amount of time it takes to begin a new assignment.
Another change is that at-risk physicians can be used for telehealth visits, according to Physicians Practice. Telehealth requirements in most states have also been modified or waived during the pandemic. The Federations of State Medical Boards notes that there are currently 41 states with telehealth waivers, as well as Guam, Puerto Rico, and the Northern Mariana Islands. These waivers are generally active through the end of the COVID-19 emergency, although some states may have set expiration dates.
Considerations for Locum Tenens Providers
On the provider side of things, taking on locum tenens work during the pandemic could be a smart move. If you've worked locum tenens for a while, you are probably already good at adapting to new environments, which would be a critical skill during the pandemic.
As a locum tenens provider, you can take on as many or as few assignments as you want. If there is a shortage of providers, you may also be able to command a higher pay rate than when there is a surplus. It is important to note, however, that there may be travel restrictions due to COVID-19. For example, if you are taking assignments out of state, you may need to show a negative COVID-19 test before you are able to travel, or you may need to quarantine upon arriving in a new location.
The COVID-19 pandemic has had a tremendous impact on healthcare and forced healthcare organizations and providers to adapt quickly. Although the number of cases is decreasing in some places, they are going up in others. We are not fully out of the woods yet, but locum tenens providers can help in situations where extra bodies are needed.
Want to learn more about locum tenens with Barton Associates? Fill out the form and one of our representatives will reach out to you!