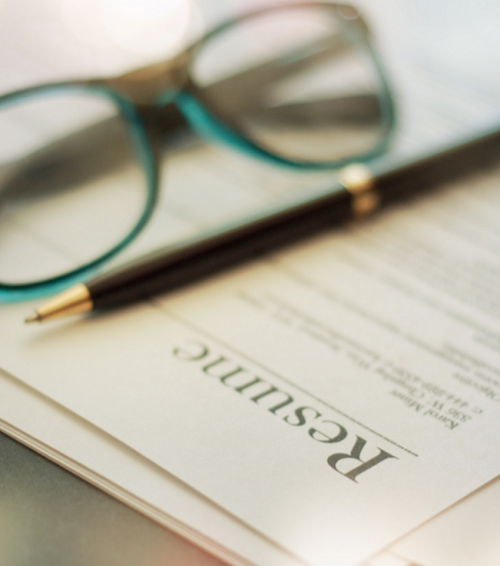 Your resume has less than 30 seconds to make an impression on a potential employer. That's only about the length of a typical TV commercial. Your resume must quickly convey critical information that hooks the staffing manager's attention. Otherwise, he or she will become disinterested and move on to the next applicant.
How can you prevent this from happening and ensure your resume stands above the rest? Here are a few simple rules to keep this vital sheet of paper compelling and informative.
Lead With the Most Important Info
There are three elements that are crucial to every NP or PA resume:
Your education.
Your licenses.
Your experience.
The more time it takes for an employer to locate any of these, the less attractive your resume becomes. Put simply, staffing managers do not want to search your resume just to determine whether you meet the basic requirements. Show the employer right away that your education, licenses, and experience match what they're looking for.
Stay Relevant and on Point
It's important to remember that a resume is a marketing tool and not your life's story. This tool's job is to land you an interview. It's very unlikely that you'll be hired directly from your resume, so in order to make an interview possible, you need to demonstrate that you have the skills the employer is seeking. Every time you consider adding information to your resume, ask yourself, "Will this make me more marketable for this position?"
Be sure to keep the details clear and stay away from mentioning any irrelevant or nonmedical jobs. Employers won't see any value in staffing a clinician who can make a double mocha latte with skim milk — although your co-workers might!
Just remember: If you have trouble determining what is valuable to the employer, you can (and should) reference the posted job description.
Don't Use the Same Resume for Every Job
Job seekers today must carefully tailor each resume they submit. We are in a competitive job market, and a "one-size-fits-all" resume just isn't going to pass muster. While it's added work for you, submitting a generic resume can ruin your chances of landing an interview. Put in the effort and make each version of your resume unique to the job for which you're applying.
Include Dates for Everything
If you are a more mature job seeker, resume experts will advise you to omit graduation dates in order to avoid age discrimination. That may fly in other industries, but not in healthcare.
All licenses and certifications need either expiration dates or the notation "current," and previous jobs absolutely must include at least the month and year. Leaving off employment dates is huge red flag that makes employers wonder if you are trying to hide something.
Proof, Spellcheck, and Then Proof Again
Typos and grammatical errors are big no-nos. It's not a good sign if you can't take the time to put your best foot forward on your resume — after all, no one wants a careless clinician.
While I'm on the subject of appearances, use a standard font and a plain, uncluttered format. Avoid indents, tables, and tabs. Never use more than one color, and never, ever use an exclamation point or smiley face. You're a medical professional, not a sixth grader.
When it comes to finding your next NP or PA position, make sure you're noticed for the right reasons. It takes only a few minutes to incorporate these suggestions into your next resume, and doing so will make a big difference.
Did we miss anything? What resume tips have you had the most success with? Tweet us
@bartonlocums
.