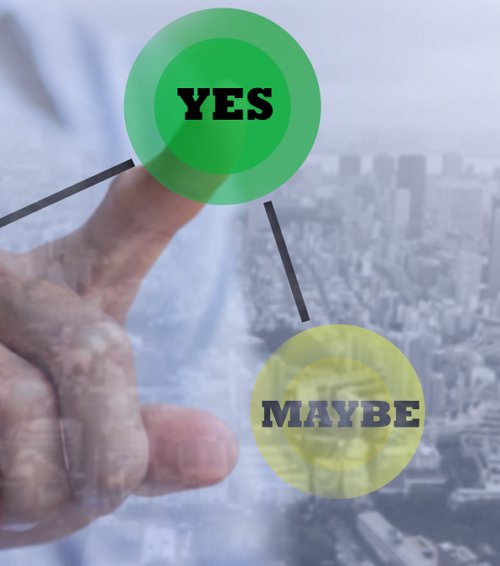 After reviewing your career options as a medical professional, you've decided you'd prefer a path with flexibility and variety. You've chosen to become a locum tenens provider and are looking forward to beginning a career spanning different locations, without a full-time commitment, all while having the time and ability to focus on providing your patients with the best care you possibly can.
However, now that you've made this crucial decision, you have a whole new set of options to consider. How do you learn what makes a great locum tenens company, and how do you pick the right locum tenens company for you?
When it comes to choosing the right staffing partner, it's important to look for the following key criteria to ensure the best possible transition into your first position:
Experience
Staff at the right company should not only have extensive experience in helping expert medical professionals like you, but should also have a firm grasp of the industry's needs and how you might be able to help meet them. As the U.S. works through a worsening physician shortage, locum tenens companies will assist in placing you where you'll be most valuable.
Even if locum tenens isn't new to you, it's crucial that your chosen locum tenens company provides a level of industry competence that you can trust and be truly confident in.
Resources
Another key indication of a great locum tenens company is its resources. How large is the company? How established is it? What sort of industry connections, programs, and networks does it bring to the table? What will it be able to offer you down the road?
The resources made available to providers will help you gauge your fit. The right company will provide content and tools that inform and excite you about locum tenens opportunities. Above all, its staff will provide you with the means to get started, including career advice, job alerts, and expert guidance.
An Established Network
Does the company have connections with a variety of healthcare facilities? A great locum tenens company will have a well-established network — an array of options for great jobs all over the country, in various practice settings and specialties — and, in turn, will be able to place you in a position you'll be happy with and offer immediate support when you're on assignment.
Additionally, look for information from providers, for providers. The right locum tenens company will offer perspectives from healthcare professionals who have experienced locum tenens positions and are eager to share their advice with prospective locum providers.
Support
Perhaps the most important thing to look for in a great locum tenens company is the support its team offers providers. For you especially, support as you start the transition to your first position is vital.
Are the company's representatives accessible, focused, and prepared to answer any and all of your questions? Do they handle licensing, credentialing, and travel?Do they work with the facility to ensure you're ready to go from day one until the end of your contract? These are all crucial toward ensuring you're off to a great start in your locum tenens career.

Is Barton Associates Right for You?
Now that you know what makes a great locum tenens company, it's time to decide which one is the perfect fit.
As a leading national locum tenens agency, Barton Associates places physicians, nurse practitioners, physician assistants, and dentists in all 50 states, ensuring smooth, efficient matches with hospitals, practices, companies, and other facilities in a variety of traditional and nontraditional settings. Barton also offers career advice and job-search help for any provider interested in a locum tenens career.
To learn more about how Barton operates and determine if it's the best locum tenens company for you, browse our provider resources and sign up to receive free job alerts and advice in your inbox by filling out any form on this site.