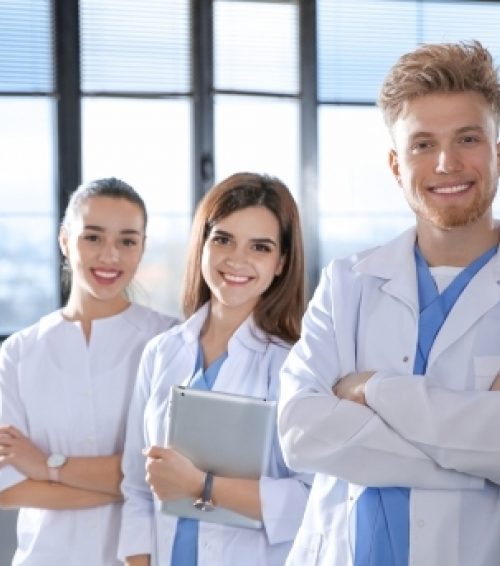 Alright. You have finally finished your residency and you're ready to find yourself a new job. As eager as you may be, you might find that getting a new job is harder than you thought it would be. Think about it. There are so many people just like you finishing residency that are also looking for the same jobs you are. It can be very overwhelming, but thankfully there are resources available that will give you an edge over your peers.
Join Associations – In the digital age it is easier than ever to find associations that cater healthcare professionals. Associations are not only helpful for helping you network and ultimately find a job, but they're also great learning opportunities. With a lot of associations, you will have the opportunity to enhance your knowledge and skills through access to tons of resources in your field. This helps you stay up-to-date so when a job opportunity presents itself, you are already a step ahead!
Stay in Touch with Peers – As a graduate of a residency program, you may feel that you are in direct competition with your peers. And, well, you aren't wrong. The job market for new physicians is hard; you're vying for the holy grail of jobs with your graduating class and other physicians. With that said, your 'grail' may not be the same as your peer, so teaming up to job search is an excellent way to add more irons to the fire with less time spent.
Stay Open-Minded – Speaking of the holy grail; that just might not be attainable for a newly graduated physician. If your ideal job is a family practice, 10-20 miles from your current home, consider expanding your radius (literally and figuratively). As with darts, the bullseye is great, but there is value to aiming just outside too. Think beyond 'what I need' and focus on 'what I do not want.' That should help open your eyes to new opportunities.
Think Outside the Box – Did you know that corporations, correctional facilities, universities, and even production companies staff physicians? To find these outside the box jobs, search on sites such as Indeed, ZipRecruiter, LinkedIn, or other job boards. And, while Doctors Without Borders is a great option as well, we thought that fell inside the box.
Pro Tip: Interested in saving time? Find a recruiter! Yes, gone are the days where headhunters were only for executives. Websites like ours help new physicians find their first job. Our recruiters work with providers to understand their needs. We've placed physicians at hospitals, private practices, corporations, universities, and countless other types of facilities.
Try Locum Tenens – If you've never heard of the term, it translates to 'hold one's place'. And, it is exactly that. Locum tenens jobs are an attractive option for medical professionals to gain clinical experience while exploring different types of facilities, learning about different cultures, and traveling. In many cases, locum tenens agencies will cover travel, lodging, and other expenses. And, sometimes you can take your pet!
That's where we come into play. Barton Associates is a leading locum tenens staffing agency with over 20 years of experience. When you work with one of our recruiters, you are provided with a one-to-one experience unlike any other. Your recruiter will learn all about you, your job preferences, and more, then they will apply that to their job search. This allows us to find you your ideal job, or 'holy grail.'
Why not get started today? Get in on the action and let one of our recruiters find you your dream job!
Want to learn more about locum tenens with Barton Associates? Fill out the form and one of our representatives will reach out to you!