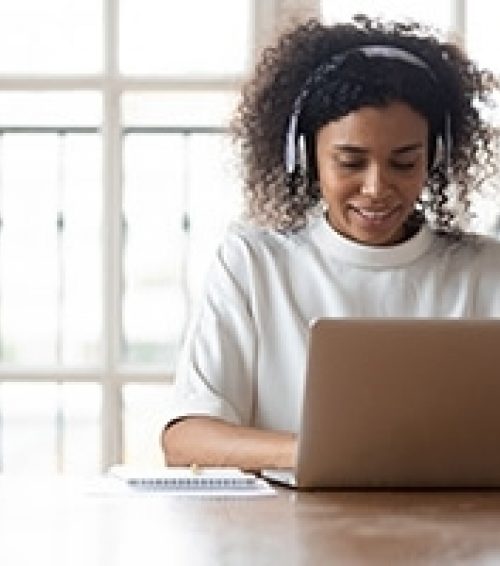 Facebook Live is a great way for content creators, businesses, and casual users to utilize Facebook's platform to create brand awareness. Don't know how to join one of these events? No problem!
This Thursday, September 30th, Barton Associates will be going live on Facebook for a locum tenens Q&A session. For the purposes of this blog, we will walk you through the Facebook Live process as if you were joining that particular event. Speaking of which, if you aren't registered already there's still time. Click this link to register.
Let's get started!
Registering
Woah woah woah, let's slow down here. You need to walk before you can run. Before you can attend the highly-anticipated Locum Tenens Q&A, you need to register. This can be done by going to our website and scrolling down to the bottom of our homepage. There you will find a lovely video outlining the event and a button that says "Click to Register Now." It's pretty self explanatory from there.
If that sounds like too much work to you, we've got you covered. For weeks leading up to this event, we have been sending emails with the registration link as well as posting on social media. Check your email or visit us on any of our social media pages for a direct link to the registration page. Easy as pie!
Or, to make this even more simple, register on our dedicated registration page.
Attending
On the day of the event, there are a couple different ways you can get to the livestream. If you pre-registered, you will have received an email with a link directly to the event page. If you still have that email, just click the link. If you deleted the email, all you hurt are our feelings. You can still access the event by logging into Facebook, going to the Barton Associates' Facebook page, and clicking events. If the event has already started by the time you do this, it will likely be right at the top of our page, so just click on it and join the party.
It's a good idea to come prepared with some questions. This event is for you all, not us. We put on Q&As like this so our followers can have any questions answered. Your questions can be about locum tenens, Barton Associates, or anything else you think of. Try to stump us! We are here to be a resource for you. Even if we don't have the answer to your question right away, our marketing team will find an answer for you and reply at a later date.
Following the theme of the previous section, join the event with just a click.
After the event
As much as we wish all of you can make it, we understand that not everyone is going to be able to join us live on the stream. That's okay! After the stream has ended, the recording will still be posted on our page. Feel free to comment any questions you have and we will get back to you, even after the live stream has concluded.
Also, the recording will be posted on the Barton Associates YouTube page. Feel free to comment there as well.
Don't have Facebook?
If you don't have a Facebook account and don't want to create one, you can still attend the event. In order to attend without creating an account, join the event with just a click once the event has started on Thursday 9/30 at 1 p.m. EST. Facebook will prompt you to create an account, but simply click the "Not Now" button below the "Create New Account" button and you will be good to go.
That being said, you should be aware that without a Facebook account you will be unable to participate in the event. You will be able to listen to other people's questions being answered, but you will be unable to ask your own during the stream. Although this is a minor roadblock, there is a way around it. Once the event is over, email us at marketing@bartonassociates.com with any questions you may have. If you don't want to do that, wait for the video to be posted on our locum tenens YouTube page and comment there.
We look forward to hearing from all of you!
Ready to begin your locum tenens career with Barton Associates? Take a look at our open jobs or fill out the form and one of our representatives will reach out to you!