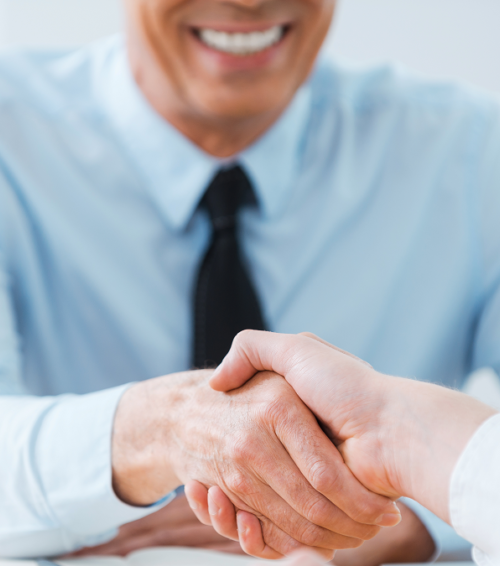 By now you probably know that a locum tenens career allows you the freedom and flexibility to experience a variety of practice locations and facility types. If you have a particular location or facility type in mind, there are some steps you can take to ensure you are in the best position to land the perfect locum tenens job when it becomes available.
Stay in contact with your recruiter.
Sign up for job alerts.
Make sure you have the appropriate state license.
Organize all your credentialing documents.
Consider specialized certifications.
Stay on top of your CME.
Maintain an updated CV.
Stay in Contact With Your Recruiter
Your Barton Associates recruiter is your best conduit to the locum tenens job market. Your recruiter works alongside account managers who speak with hundreds of healthcare organizations to help solve their staffing challenges. That means your recruiter will know of a job opening before it is made public on BartonAssociates.com, or any job board. If you stay in contact with your recruiter and tell him or her about the positions you are interested in, you can be the first to hear about a new job opening and get a jump on the competition.
If you are not working with a Barton Associates recruiter already, fill out the form on our homepage or give us a call at 1-877-341-9606.
Sign Up for Job Alerts
Job alerts are the next best thing to staying in contact with a recruiter. We send weekly job alert emails that contain the most recent locum tenens job openings in your specialty and desired location. If you see something you like, you can contact your recruiter or express interest on BartonAssociates.com. Not receiving job alerts yet? Sign up on our job alerts page.
Make Sure You Have the Appropriate State License
Finding the right job is only the beginning. Clients often favor candidates who they can put to work quickly, and having an active license in the state where you want to work will go a long way.
If you do not have a license in the state where you are interested in working, or if it has expired, we can help. Our licensing team helps our locum providers obtain new state licenses, completing all the necessary paperwork on their behalf and sending out all verifications required by the board. Barton's licensure experts have experience with the licensure procedure in every state — ensuring that the process will be as easy and seamless as possible.
Organize All Your Credentialing Documents
The credentialing process can delay a locum tenens assignment if the provider does not have the necessary documents and references readily available. Having all your credentialing documents organized will make the process easier for the client and improve your chances of getting the assignment you are interested in.
You can save time by working with our credentialing department in advance of an assignment. Our qualified team knows the documents and references that organizations are looking for, and will collect and organize them so they are ready when you find the ideal job.
Consider Specialized Certifications
Earning specialized certifications can help you stand out from other candidates that are submitted for a job opening. For example, if you are an emergency medicine provider having ACLS, ATLS, and PALS, and being ABEM (American Board of Emergency Medicine) certified will make you more desirable to facilities. When it comes to specialty certifications more is often more.
Keep Up With CME Credits
CME credits are essential to maintaining your state licenses and meeting facilities' credentialing requirements. Keeping up with your CME credits will keep credentialing and licensing time to a minimum. Again, limiting the number of obstacles between you and the position will improve your chances for landing the job you want.
Maintain an Updated CV
Your CV is one of the most important documents you provide to a prospective client. It is also typically the first document a client uses to vet a potential candidate. Having a well-formatted and updated CV will ensure you make a positive first impression and allow the client to determine whether you have the necessary skills and experience for the job.
So there you have it! Follow these steps and you will be well on your way to landing the locum tenens job you have been looking for.
While you're here, don't forget to check out our
latest locum tenens jobs
.