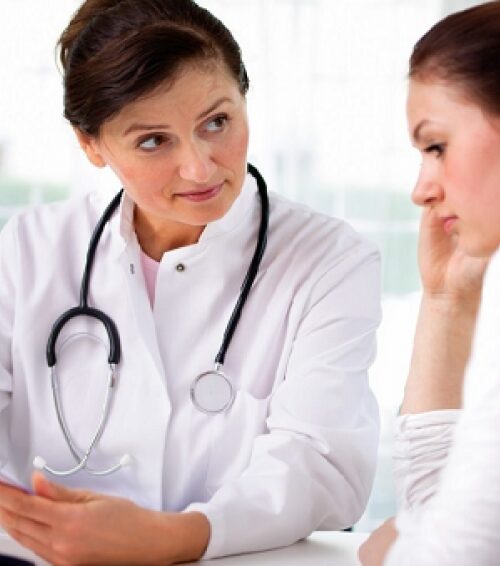 Whatever your personal opinion of millennials, you have to admit they've gained a bit of a reputation as a generation of combative, mistrustful "Googlers" with exacting service standards and greater trust in their phones than in medical professionals. And if you've had experience working with millennials, you know they're about to change the way things have always been done in the healthcare industry.
The explosive growth of retail clinics, urgent care, and telemedicine can be partially attributed to the wants and needs of America's largest living population. These changes, along with others, will form the foundations of an industry that will appear quite different in the very near future.
As you start working with millennials more, how might they affect your career and healthcare as a whole? Here are some things to keep in mind.

They're Skeptical of the American Healthcare System
Besides advertising, few industries are met with millennial mistrust like healthcare. Its unending complexity, resistance to change, and obscure financial motives all share the blame. The bottom line for healthcare providers working with millennial patients is clear: Be prepared to offer rationale for every claim you state and order you give, because the days of blind faith in medical professionals are gone.
That said, this skepticism isn't as bad as it might seem. Patient engagement is at the front of every healthcare professional's mind these days, and for good reason. It's long been known that patients who take an active role in their healthcare tend to have better outcomes than those who don't. Further, an engaged patient is often an easier patient to work with. When you discuss health questions with millennials, you are likely talking to someone who has taken the time to do their homework before a visit, making the whole process more efficient and effective.
The best way to approach a millennial's attitude toward their care is to nurture a partnership. Including millennials in healthcare discussions and explaining why decisions were made will help ease their mistrust and make it easier to manage their care. This is especially important considering many millennials' preference for convenience. While long-term provider-patient relationships may be difficult to establish in a retail clinic setting, for instance, these relationships can pay dividends in terms of satisfaction numbers and repeat business, and are important to build.
They Expect Convenience
Millennials tend to avoid the doctor unless their condition may be life-threatening or is disrupting their daily life. Besides socioeconomic concerns and an ever-changing healthcare payer landscape, millennials tend to shy away from any business that doesn't offer online tools such as scheduling or records viewing — features the healthcare industry has been slow to adopt.
Their desire for convenience and low costs has pushed millennial patients away from traditional healthcare facilities and toward urgent care centers and retail walk-in clinics. In fact, these preferences are so common among this generation that millennials now make up one-third of the patient base for these types of care centers.
Of course, individual providers generally have little say over the online features their facilities offer, but this shouldn't prevent you from making changes to the way you practice. Instead, you should take these changes in patient preference as proof that more changes — including some that may affect your own role — are coming.
One of these resulting changes is already transforming healthcare delivery. Telehealth, a delivery service that allows patients to meet with a healthcare professional virtually, has seen unprecedented growth in recent years. The convenience, financial efficiency, and utility that telehealth offers is exactly what millennial patients prefer, making it the perfect healthcare innovation for this generation.
They'll Ultimately Change Many Healthcare Roles
Other healthcare delivery methods should see similar growth as millennials begin to make up the majority of both patients and providers. Though there will always be a place for standard office visits, the increased demand for telemedicine and other nontraditional healthcare services such as urgent care and retail clinics suggests that the conventional healthcare professional could eventually be a thing of the past.
For physicians, nurse practitioners, physician assistants, this could make the willingness to adapt an attractive trait for prospective hirers: If you're willing to work with millennials over video chat or hang your lab coat in a retail clinic, you'll almost certainly have more options.
Providers wishing to catch a glimpse of the not-so-distant future and experience a little convenience and flexibility should look into becoming a locum tenens professional. Taking the locum tenens career path offers many of the same advantages that millennials prefer, such as flexibility, convenience, and increased pay, and will give you the professional experience you desire while also introducing you to the generation that is actively shaping the industry.
At times, talk about generational differences can be divisive — and working with millennials is certainly no exception. But at some point, a patient from one generation becomes just another patient. Consumer preferences shape the marketplace, and a millennial-friendly healthcare industry is already on its way. No matter the preferences and differences of generations, quality care remains the primary goal and providers like you will adapt their roles and responsibilities to meet it.
What have been your experiences working with millennials? Share your thoughts and tips on Twitter, and then learn more about starting a career in telemedicine.