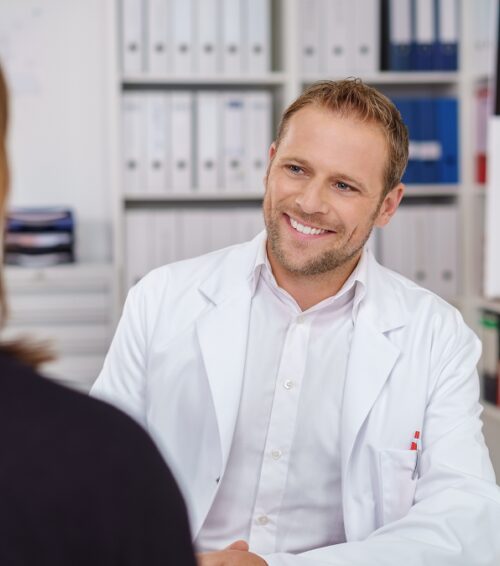 As a nurse practitioner (NP) set loose into the world of job-hunting, evaluating the breadth of openings can be difficult. You will be bombarded with available positions. From snail mail to email they will come. If you are feeling overwhelmed, you are not alone; finding a job is hunt or be hunted.
While on the prowl for a new job, there are obvious factors such as location, pay, and on-call requirements to keep in mind. But what else should you be aware of during your search? How do you narrow it down from there? This article suggests five factors for NPs to consider to survive the job hunt, whether looking for a locum tenens position or for a permanent position.
1. Hunt for Teamwork
Providing evidence-based care necessitates teamwork, requiring a variety of professionals from a variety of disciplines to deliver optimal care. One type of provider is not better than another; we are all just different pieces in the big puzzle of healthcare. When finding a position, you want to make sure the organization you decide to work with also believes in the importance of teamwork.
First, look at the job description. Does it mention teamwork? Does it mention collaboration? During the interview, do you get the sense that you will be a team member or a minion?
Then, if you can, talk to current employees. Ask them if collaboration is rewarded and if the executives model teamwork themselves. Sometimes the terms "supervising" and "collaborative" are used interchangeably to describe the relationship between a NP and a physician. These descriptors, however, have two different implications: supervising suggests hierarchy, whereas collaboration suggests teamwork.
2. Hunt for Understanding
Look for understanding of the NP role in the job description. Does the organization appreciate your education, certification, and licensure? How do they refer to you? Do they call you a "physician extender," "midlevel provider," "limited license provider," or "non-physician provider"?
The American Association of Nurse Practitioners (AANP) stands against these terms because the terms discredit the legitimacy of NPs to function as independently licensed practitioners. How an organization refers to you in the job description highlights how they may view your role once hired.
During the interview, is it clear that your interviewers understand your role? Do they value you as a NP; a unique discipline distinct from medicine, social work, psychology, etc.? Do not be afraid to ask, "Why are you staffing a NP right now?" When you are shuffling through many jobs, or going on many interviews, look for these small signs to evaluate the company's level of understanding of your role to make sure both you and your new team will be on the same page.
3. Hunt for Opportunity
You toiled away through nursing school. Then you slaved through NP school. You are a highly educated, qualified, and competent healthcare provider. While intimidating at first, understand that you have the skills and training to provide care to the full extent of your education. Do not let yourself be limited. Instead, find a job that allows you to practice comprehensively.
Also, look for opportunities to grow as a NP. Ask about educational opportunities. Does the company offer grand round presentations or host learning seminars? Would they allow you to present a topic? Will they let you engage in translational research? Find a job that gives you the opportunities to explore your career as a NP.
4. Hunt for Respect
Respect begins in the job description, and is experienced through all phases of the interview. Were your interviewers punctual, consistent, and organized? If they said the interview was at noon, were they prepared at noon? While you took the time to make a résumé and write a cover letter, did they take the time to read it?
You want to find a company that values you as a unique individual, not just as another provider to fill an open position. Do they ask you pertinent individualized questions? Are they enthusiastic about you? If at any time during the interview process someone is condescending, demeaning, or belittling to you, your education, or your competence, get out of there.
Also, take time to do some investigating of your own. Look at the company's website. Often, companies will feature providers on their homepage. Does this company only feature certain types of providers? Be sure to research the upper management as well. Are there only certain types of providers in those positions?
Finally, once at the interview take a look around the office. Are there obvious disparities between who gets what technology and who gets what office space? Talk to other employees and ask them if they feel respected, valued, and listened to. You probably do not want to take a job if the answer to any of these questions is "no."
5. Hunt for Patient Care
Compare your philosophy of care to the employer's. Look at their website and read about their vision and mission. Ask the interviewer to summarize the company's perspective. Ask specifically how many patients you are expected to see every day, and the duration of the appointments. Is this adequate time for you to provide optimal care?
Providing excellent care also means having access to excellent information. Does the company provide access to research databases and other healthcare journals? Remember what is important to you, and have that expectation for your future employer.
As a job-hunting NP, you will be faced with many open positions and the difficult task of narrowing them down. While keeping salary, location, and on-call requirements in mind, do not forget the significance of teamwork, understanding, opportunity, respect, and patient-care. These five factors will set the stage for not only a successful job hunt, but for future job satisfaction and positive career development.
Are you prepared for your next job interview? Check out our
NP resource hub
!