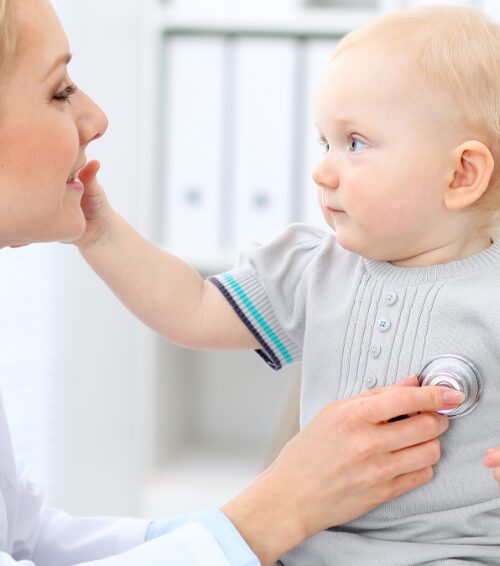 Next week is National Locum Tenens Week! Leading up to our celebrations, we're sharing stories about locum tenens healthcare providers. For updates during #LocumTenensWeek, follow us on Twitter.
Nurse practitioners (NPs) truly are the changing face of healthcare. With an increased focus on providing care within the community, our healthcare system continues to need an increased number of locum tenens NPs to treat patients in every specialty. According to a report by the congressional Office of Technology Assessment (OTA), nurse practitioners are able to provide 80 percent of the care and services that physicians provide. Not only that, but they are able to offer up to 90 percent of physician services in primary care and pediatrics.
In a 2010 report, the Institute of Medicine (IOM) made it clear that advanced-practice nurses are vital to our changing healthcare system. The report says, "The healthcare system needs to tap into the capabilities of advanced-practice nurses to meet the increased demand for primary care."
Here are just five of many ways that locum tenens NPs are changing healthcare for the better:
1. Solving the Physician Shortage
We are used to hearing about the critical nursing shortage in our country, but few realize that the shortage of physicians is just as severe. No area of the healthcare system has been hurt more by the physician shortage than primary care.
According to the Association of American Medical Colleges (AAMC), the United States will experience a shortage of 40,800 to 104,900 physicians by 2030. If we are able to effectively incorporate advanced-practice nurses and physician assistants into the system, that shortage could drop to just 6,400. The healthcare system is already on the right track. Recent changes to the scope of NP practice have made them more versatile — and in more demand — than ever before.
2. Managing Chronic Conditions
Nurse practitioners are now incorporated into all areas of healthcare, from emergency departments to the operating room. However, one area in which locum tenens NPs are especially needed is chronic condition management. NPs are masters at managing multiple chronic conditions, as they are able to spend more time with their patients than traditional physicians.
Patti Thomas, RN, MSN, FNP-C, said that this is a huge factor in patient satisfaction.
"There are so many benefits to having midlevel providers deliver primary care. It gives more people access to high-quality, lower-cost healthcare," she shared. "And studies show increased patient satisfaction as nurse practitioners spend more time taking histories, giving physicals, and explaining things to their patients."
The owner of Temple Medical Clinic, Lori Hudson, RN, FNP-C, told the Atlanta Journal-Constitution that nurse practitioners are able to focus on the whole person, not simply one diagnosis. This is crucial for managing complicated chronic conditions.
"Health and wellness are a growing part of my practice," Hudson shared. "I'm not going to tell a diabetic patient to just take a pill; I'm going to tell him 10 other things he needs to do to get better, and I'm going to follow up with phone calls to check on his progress."
3. Saving Healthcare Dollars
While the fees vary from state to state, locum tenens NPs provide the same quality care as a physician for a fraction of the cost. Nurse-managed health centers and retail clinics, such as primary care offered in a pharmacy, have help advanced-practice nurses care for their patients without requiring them to pay a typical hospital copay.
4. Bringing Care to Rural Populations
Long wait times and expensive bills can be barriers to healthcare for everyone, but what if your nearest hospital is hours away? Rural populations have been especially hit hard by the physician shortage, and nurse practitioners can help ease that burden.
Currently, there are more than 58 million Americans who live in areas without a sufficient number of primary care clinics. These areas, known as Health Professional Shortage Areas (HPSAs), desperately need advanced-practice nurses. By taking advantage of nurse-managed health centers, HPSAs are able to bring healthcare to underserved populations without relying solely on physicians.
5. Changing Practice Laws
Unfortunately, it has taken far too long for nurse practitioners to be recognized as autonomous practitioners. Because each state differs in their licensing laws, understanding where NPs fit within the healthcare system has become confusing.
According to the IOM's 2010 report, inconsistent policies and Medicare reimbursement plans have prevented advanced-practice nurses from "responding effectively to rapidly changing healthcare settings and an evolving healthcare system. These barriers need to be overcome to ensure that nurses are well-positioned to lead change and advance health."
As nurse practitioners begin to gain the recognition they deserve, policy makers are taking notice. The Affordable Care Act (ACA) was very clear about incorporating advanced-practice nurses into all areas of healthcare. The ACA authorized spending $11 billion on federally qualified health centers (FQHCs), as well as $500 million on nurse-managed clinics. This change alone gave nurse practitioners the chance to see an additional 94,000 patients.
Locum tenens nurse practitioners have begun to change the way the healthcare system functions. As the scope of their practice widens and more facilities begin to recognize the benefits of staffing NPs, the demand for advanced-practice nurses will continue to increase.
A version of this article originally appeared on Clinician1.