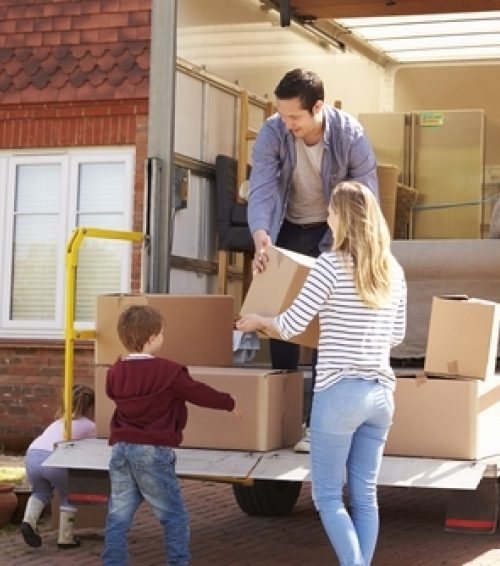 Starting a new locum tenens position is exciting, but can be challenging as you consider how to best transition you and your family to a new geographic locale. Whether your placement is for a couple of months or several years, here are four tips to help you and your family adjust to your new community.
Back to School – If you have school-aged children, attend and introduce yourself at a Parent Teacher Association (PTA) meeting which is usually held monthly. It can be a great way to meet other parents, staff, and teachers. Moreover, volunteering on a specific school committee can also be helpful in learning the ins and outs of the school and gaining a behind-the-scene perspective. If you have a particular skill or interest, and your work schedule permits, see if you can regularly volunteer within the classroom. If not, perhaps you can help on a drop-in/as-needed basis such as chaperoning a class trip. Your assistance is appreciated and it's a great way to learn more about your child and his/her classmates and friends. Volunteer opportunities may even include non-traditional hours – for instance, many of our local schools here have gardens that need regular tending to (especially during the summer breaks) by student and parent volunteers. I remember once volunteering to take care of the school's chickens on a Saturday morning – I was a tad bit worried as I had no idea how to wrangle them back into their coop, but it ended up being a fun learning experience!
Visit Your Local Library – I consider our local library to practically be our second home. Growing up, I'd spend hours choosing books and reading them in the cozy aisles. Nowadays, the amount of activities beyond reading offered at libraries is impressive. Homework clubs; watching a music performance; participating in arts and craft activities, taking a language class; all these are great ways to meet and get to know your fellow community members. If you are moving for a job before the start of the academic school year for your child, consider signing him/her up for your library's summer reading program if they have one. This can be a great way for your child to get introduced to the library resources and potentially meet and befriend classmates before school begins.
Get Social – Participate in events at your place of work. Even if your placement is short-term, try and attend departmental meetings, grand rounds, etc. It's easy to work through the lunch hour finishing up charts and catching up on admin work, but if you can, leave a little time to mingle with colleagues in the lunchroom instead. Check to see if there's a local or regional medical association that you can join. These groups can provide great resources including opportunities to engage in advocacy and leadership work and community service. Family social events, networking and professional opportunities, and CME courses may also be offered available at a membership fee. All the aforementioned are great ways to meet and get to know your fellow medical colleagues.
Treat Yourself – Don't forget to take the time to nourish your hobbies and interests outside of medicine. Share your passions with others as a way to get out there and integrate within the community. For example, if you're a budding musician or poet, consider performing at local open mics. If you're an artist, perhaps apply to teach a lesson or two at your local library or art gallery. Consider submitting a proposal to teach a course at a local college or community education program. Or, become a student and take a class yourself!
Lastly, think about sharing your own personal locums journey with others. What have you found most helpful when moving to a new community?
Want to learn more about locum tenens with Barton Associates? Fill out the form and one of our representatives will reach out to you!