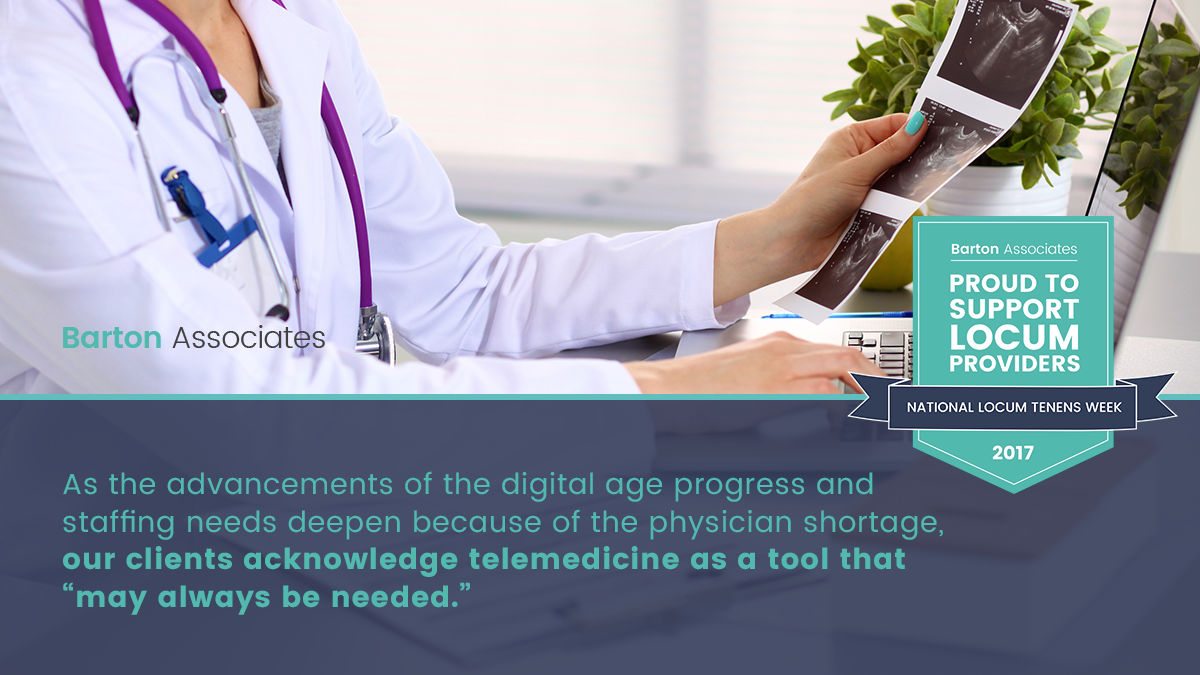 We reached out to our clients regarding the biggest challenges they face when staffing healthcare providers. Many of them acknowledge that locum providers offer a unique solution to facilities in a pinch. One chief human resources officer said her facility appreciates that, "in emergencies, someone is available for client care."
With telemedicine, the same CHRO argues, this accessibility is even greater. Thanks to telemedicine services, locum tenens providers are helping facilities care for patients by increasing their access to top-notch care.
If your facility is seeking a way to provide immediate care in a cost-effective way, locum tenens providers and a telemedicine solution may be a great option for you.
Here are a few blog posts we think you'd be interested in: