Happy National Locum Tenens Week! As a part of our festivities, we're sharing stories from healthcare facilities regarding the value they've found in using locum tenens providers.
Our providers often say gaining diverse experience is one of the benefits that attract them the most to locum tenens opportunities. According to our clients, this is also an asset for their hospitals, practices, or companies.
When asked about the most difficult parts of staffing healthcare providers for their facility, one credentialing specialist said, "I am in a rural area and finding qualified family practice provider with obstetrics experience is a huge task. Right now I have to hire two individuals to provide coverage when even one of my FPs with OB is gone." However, with locum providers, they say, "I like the diverse experience [locum providers] can bring to the facility."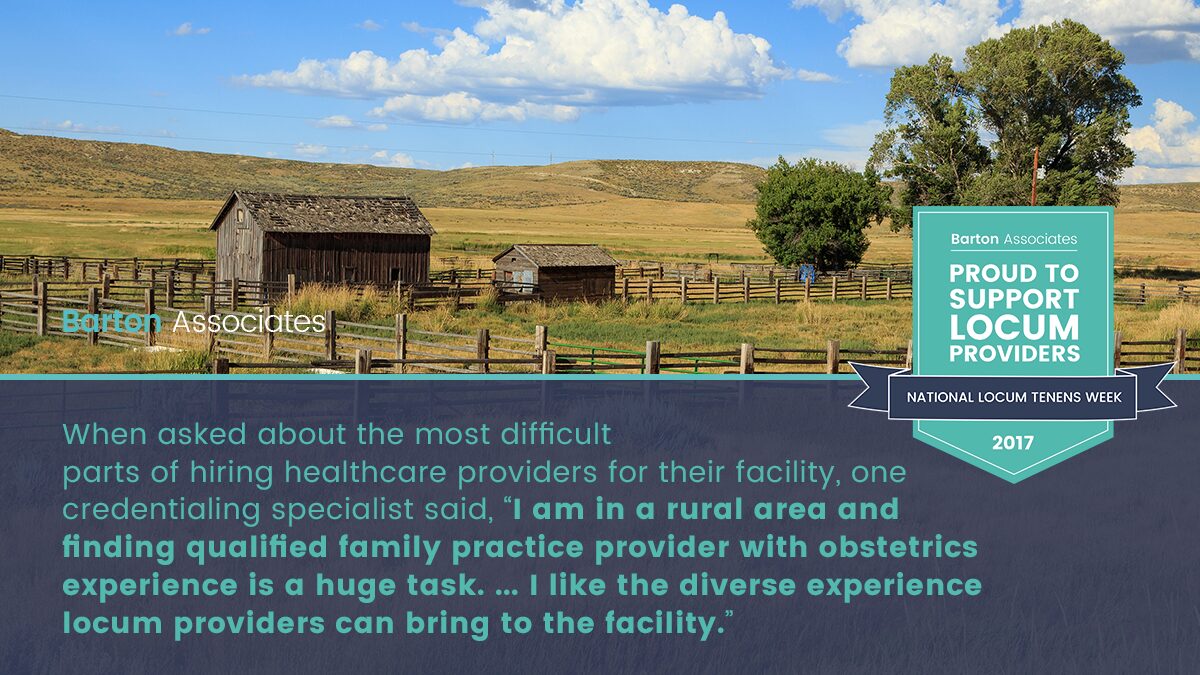 Locum tenens providers have diverse backgrounds, practicing in a variety of settings, specialties, and locations throughout the country. With Barton Associates, our broad provider networks allows us to easily and quickly identify well-rounded physicians, nurse practitioners (NPs), physician assistants (PAs), and dentists and make them available to you.
Want to learn more about healthcare staffing and our extensive provider network? Here are a few resources we think you'd be interested in:
Explore Barton Associates' client resources to start connecting with experienced providers.