Happy National Locum Tenens Week! As a part of our festivities, we're sharing stories from healthcare facilities about the value they've found in staffing locum tenens providers.
In the midst of a challenging nationwide physician shortage, healthcare facilities throughout the country are struggling to staff providers. Although the shortage has affected neighborhoods across the country, rural communities have suffered the most. Fortunately, locum tenens physicians, nurse practitioners (NPs), physician assistants (PAs), and dentists have been able to help meet the staffing needs of facilities in these areas.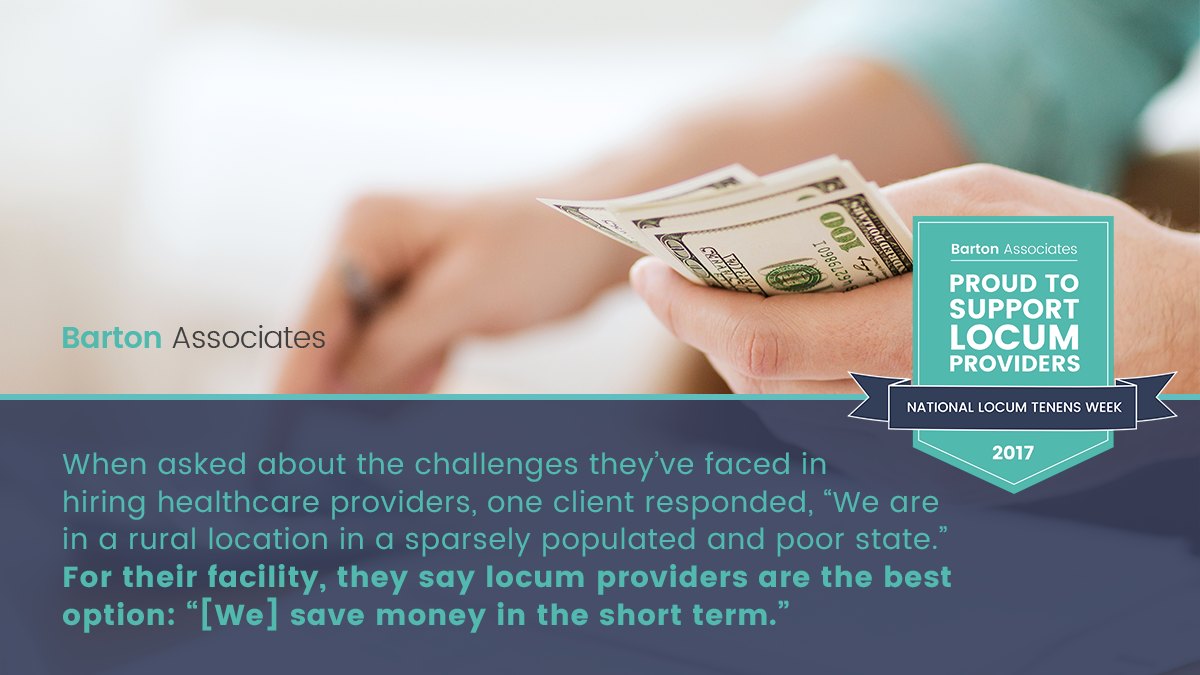 When asked about the challenges they've faced in staffing healthcare providers, one client responded, "We are in a rural location in a sparsely populated and poor state." They say locum providers are the best option: "[We] save money in the short term."
Many of our clients in rural areas appreciate the benefits of staffing locum tenens healthcare professionals because these experts provide both short- and long-term staffing solutions. This is an ideal option for facilities in low-income areas who may be struggling to hire providers, especially for difficult shifts such as late night, early morning, holidays, or short-notice needs.
If your facility is in a rural or underserved area, or if you're simply looking to save money, staffing locum tenens providers may be right for you.
Want to read more about locum tenens staffing, healthcare in rural areas, and the physician shortage? Here are a few blog posts and other resources we think you'd be interested in:
How Locum Tenens Can Help Solve the Physician Shortage in Rural Areas
Start solving your rural healthcare staffing challenges today.