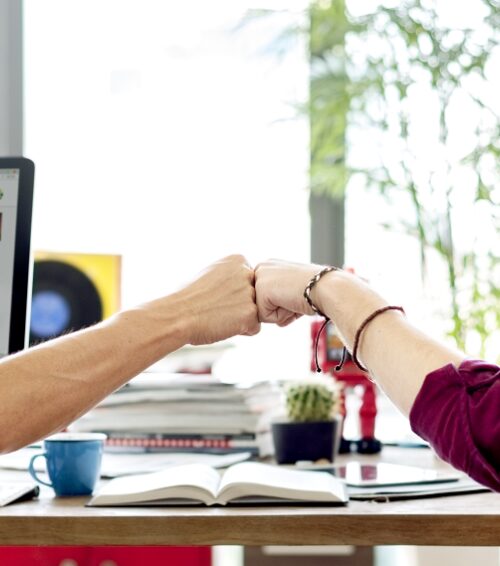 Locum tenens and telehealth services offer facilities two separate solutions to staffing shortages. But what if we said you could improve your bottom line by staffing locum tenens and equipping them with telehealth tools? More and more facilities are going this route.
The medical field is changing. A physician shortage exists, and it will only get worse over the next decade, according to the Association of American Medical Colleges (AAMC). Demand is quickly surpassing supply, and many healthcare facilities are having difficulty meeting the needs of the aging patient population. Because of these and other factors, the shortage of physicians could reach 104,900 by 2030.
"As a psychiatrist, I have seen firsthand what it means for patients not to be able to receive the care they need," says Darrell Kirch, M.D., president and chief executive officer of the AAMC. "These projected shortages are very troubling and only reinforce the importance of ensuring that all patients have access to healthcare for their physical and mental well-being."
There's no way to quickly fix the issue, especially with regulations in place that cap the number of residency slots. However, alternative solutions, such as locum tenens and telemedicine, are quickly gaining steam. The number of locum tenens physicians, nurse practitioners, and physician assistants are increasing. These skilled healthcare professionals can help reduce full-time employee burnout, manage patient volumes, fill in on short notice, and decrease overhead costs.
While staffing locum tenens is an appealing option for facilities looking to fill gaps in their staff, the use of telehealth services is also increasing. Here's why we believe locum tenens will play a big role in helping telemedicine reach its full potential, and what facilities can gain by combining both options:
Convenience
Today, many Americans would happily attend a doctor's appointment by video. It's not shocking that the medical field has begun to shift toward convenient care, as illustrated by the rise of urgent care and retail facilities. These centers often use locum tenens healthcare professionals, and many also have telemedicine tools to examine patients who have respiratory, ear, nose, and skin problems.
Accessibility
The physician shortage isn't going away, making it difficult for patients to schedule appointments. Patients in underserved rural areas have been hit hardest in this regard. Locum tenens providers and telehealth services can help ease the difficulty of caring for these patients by helping to round out inadequately staffed facilities and offering remote access to top-notch care.
Flexibility
If your organization needs to staff several locations, locum tenens combined with telehealth services is the perfect solution. Locum tenens providers are inherently flexible, providing care when and where you need it most. With the added application of telemedicine, these providers will help solve any staffing issue your facility encounters.
Increased Revenue and Decreased Costs
Facilities that allow locum tenens providers to treat patients remotely with telemedicine services can enjoy increased revenue by ensuring more patients are treated, and can eliminate costs associated with staffing an on-site locum tenens provider such as lodging, rental car, and flights.
Improved Quality of Patient Care
What if facilities could treat patients faster, yet achieve the same care quality? Telemedicine solutions make that possible. A study in the American Journal of Managed Care found that telemedicine services have 38 percent fewer hospital admissions, and they also lower depression and anxiety.
Coupled with locum tenens providers, this two-part strategy is a win-win for patients and facilities.
Learn more about how Barton Telehealth can make your staffing shortages a thing of the past.