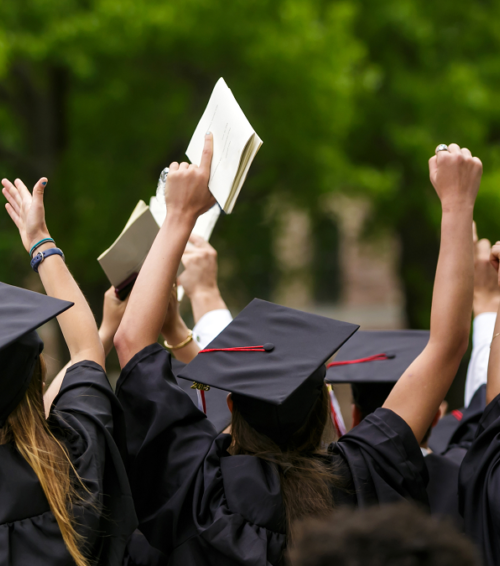 For healthcare providers at all career stages, locum tenens is the ideal path to diverse experience and work-life balance. Whether you're a seasoned veteran or a new graduate, going locum isn't just a possibility, but a lucrative career choice. Is locum tenens right for you? Here's what you need to know before getting started:
Benefits to Maximize
Providers across the U.S. have realized the many advantages of going locum. While these perks apply to medical professionals at any career stage, they're especially valuable to new graduates as they explore their first roles in healthcare:
Build a Varied Skill Set: Locum tenens providers practice at a variety of settings and locations across the country and treat diverse patient populations. As a locum, you'll learn different ways to handle the same condition, see location-specific cases, and adapt to different work environments: all valuable assets that help build a well-rounded resume.
Treat Patients in Need: Healthcare facilities in need of staffing coverage employ locums to ensure continuity of care. Through locum tenens for new grads, you'll help patients who need it most — and aid a facility during a challenging time.
Explore Nontraditional Settings: Contract medical staffing isn't just for hospitals. For those hoping to try out different practice environments before settling down, locum tenens for new grads offers opportunities at contract research organizations, corporate clinics, correctional facilities, in-home health and well-being services, independent medical exams, Indian Health Service facilities, insurance companies, law firms, medical spas, telehealth services, and more.
Experience Work-Life Balance: Because it offers the opportunity to choose when you want to work, where, and for how long, locum tenens is a popular career choice for providers eager to escape the hospital politics, long hours, hectic schedules, and resulting professional burnout of traditional full-time placements.
Travel: For those hoping to see the country before settling down in a permanent role, locum tenens assignments present an opportunity to travel — and earn income while doing it! Your locum tenens recruiter can work with you to locate positions across the country in both rural and urban areas.
Before you can realize these benefits, there are few important considerations to make.
Locations to Consider
Demand for locum tenens talent depends largely on the timeframe and locations you're looking at. Not sure where you might want to pursue locum tenens for new grads? Certainly, you'll want to take advantage of the opportunity to travel and make the most of your assignment where you're truly needed. But where is that? After conducting a poll of current locums, Barton Associates compiled the data you need to find out. Check out "Healthcare Hiring: Where and When It's Hot," a free interactive heatmap!
Certifications to Pursue
Depending on your provider type, specialty, and where you're planning to pursue locum tenens for new grads, certifications can be an important consideration. In a blog post discussing certifications for NPs in orthopedics, sexual assault, informatics, dermatology, clinical research, education, and leadership, Dr. Melissa DeCapua, DNP, PMHNP, writes: "Certifications can make your resume stand out, increase your job opportunities, and even boost your salary." She also notes the relevance of special certifications for providers considering nontraditional settings.
To effectively present your unique skills to employers — along with the certifications you obtained to develop them — consider researching some resume tips. In a blog post about crafting the perfect resume, Renee Dahring, family practice NP and career advice website manager, advises, "All licenses and certifications need either expiration dates or the notation 'current,'" among other tips.
Is locum tenens for new grads the opportunity you've been seeking? If you're hoping to see the country and help patients who need it most — all while building your resume and diversifying your skill set — the answer is likely "yes"!
Ready to try locum tenens for new grads? The Barton team is here to help you get started! Speak with a recruiter today.