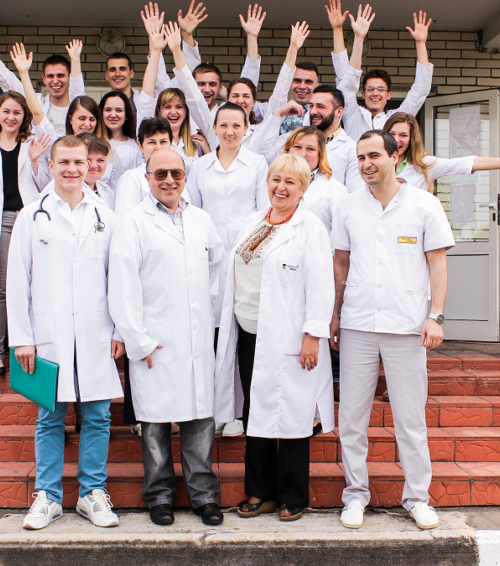 The U.S. desperately needs quality physicians and clinicians, a problem that is only going to grow in the coming years. Association of American Medical Colleges (AAMC) President and CEO Darrell G. Kirch, MD, said this shortage among the medical workforce will increase over the next decade, and that something must be done now to stop the bleeding.
"The trends from these data are clear — the physician shortage will grow over the next 10 years under every likely scenario," said Kirch. "Because training a doctor takes between five and 10 years, we must act now … if we are going to avoid serious physician shortages in 2025."
Kirch went on to say that to treat the large population of aging patients, three things must happen:
Providers need federal support to train 3,000 additional doctors a year.
Facilities must keep striving to innovate their tools and procedures.
Doctors must treat patients more efficiently.
However, healthcare professionals and medical facilities can't necessarily meet these needs. Why? An AAMC survey shows that enrollment sizes at medical schools will increase by 30 percent by 2019, but the 1997 Balanced Budget Act caps the number of residency slots. The growing admission rate has created a bottleneck, and it doesn't appear that pressure will be released soon. (For more on these stats, see "Get the Facts: The Physician Shortage.")
That's Where Locum Tenens Comes In
Higher patient loads, new technologies, and changing patient preferences have compelled hospitals, private practices, and organizations to access talent in ways that were unrecognizable five or ten years ago. (Telemedicine is one major example.) And in today's rapidly changing environment, it makes very little sense to rely solely on the physicians, dentists, NPs, and PAs who happen to wear an employee badge.
The key to success is focusing less on the fixed supply of in-house providers and more on bringing in the people needed to get work done. Those facilities that are able to easily access and manage skilled locum tenens clinicians will be able to unleash fresh energy and thinking, manage their organizations more effectively, and bring in additional revenue by seeing a greater number of patients.
The thing is, thinking that supports an internal-only workforce needs to change. Meeting patients' needs now and in the future will require a rigorous approach to accessing and onboarding locum tenens providers. Locum tenens agencies such as Barton Associates are enabling the medical workforce of the future, making it easier than ever before to bring in the right provider with the right skills at the right time. Every day, Barton Associates connects highly skilled clinicians with the healthcare organizations that need their expertise.
Here are two other reasons the future is bright for healthcare facilities that hire locum tenens clinicians:
1. Reduced Burnout Among Clinicians
Physician Monica Anselmetti loved her work, according to Physicians Practice, but she faced a problem that many other professionals in her field deal with: burnout.
"I wanted to be there for my patients, but there were no boundaries," says Anselmetti. "I was not only seeing patients in the clinic, I was on call and doing deliveries in the middle of the night, following up on surgical cases, and getting calls on my cellphone. That's doable for a year or so, but it wears you down after three, four, five years."
Anselmetti eventually found that being a locum tenens physician offered her the type of work-life balance she needed. Other physicians are following suit, and many healthcare clinicians are opting out of full-time careers to work locum tenens. Today, one-third of the U.S. workforce does some freelance work, according to a survey commissioned by the Freelancers Union and Upwork. An Intuit study estimated that, by 2020, 40 percent of American workers, or 60 million people, will work independently.
Using independent workers can feel complicated, but advances in technology and staffing practices make it much easier than it sounds. In truth, avoiding locum tenens is a 1970s answer to a 2017 opportunity.
When you work with Barton Associates, you're supported by an entire team of experts, including recruiters, account managers, licensing and credentialing specialists, and travel coordinators, all with one goal: to make staffing locum tenens providers as fast, easy, and efficient as possible. Our experts handle the entire process for you so you can focus on your practice. Just let us know what you need, and we'll take care of the rest.
2. Lower Overhead Costs
It often costs facilities more to hire full-time healthcare professionals than it does to hire locum tenens clinicians. Hospitals, practices, and organizations generally pay for permanent employees' signing bonuses, licensing fees, and benefits. Conversely, these same facilities only need to pay an agreed-upon amount to the locum tenens company.
Smart facilities will become better at accessing labor pools outside their four walls, but doing so means a shift in both mindset and operations. Ultimately, the new world of work requires executives and staffing managers to revise their relationship with talent, and to bring on help in the form of a partnering locum tenens agency.
For those practices and healthcare systems that navigate this transformation, the payoff will be substantial. They will be able to think more broadly about the business of healthcare. They will be exposed to best practices from people who have thought about tough problems in different contexts. They will be surrounded by fresh ideas that energize internal clinicians and push their thinking. By embracing the medical workforce of the future, they will enjoy more flexibility and added options.
With the right approach and the help of a proven talent partner such as Barton Associates, your facility can shift these aspirations into reality.