Next week is the first-ever National Locum Tenens Week, and we're kicking off our celebration by sharing this provider story from one of our locum tenens nurse practitioners. Originally from Florida, Danielle K., ARNP-BC, ANP, has been on locum tenens assignments in her home state as well as Pennsylvania and New York.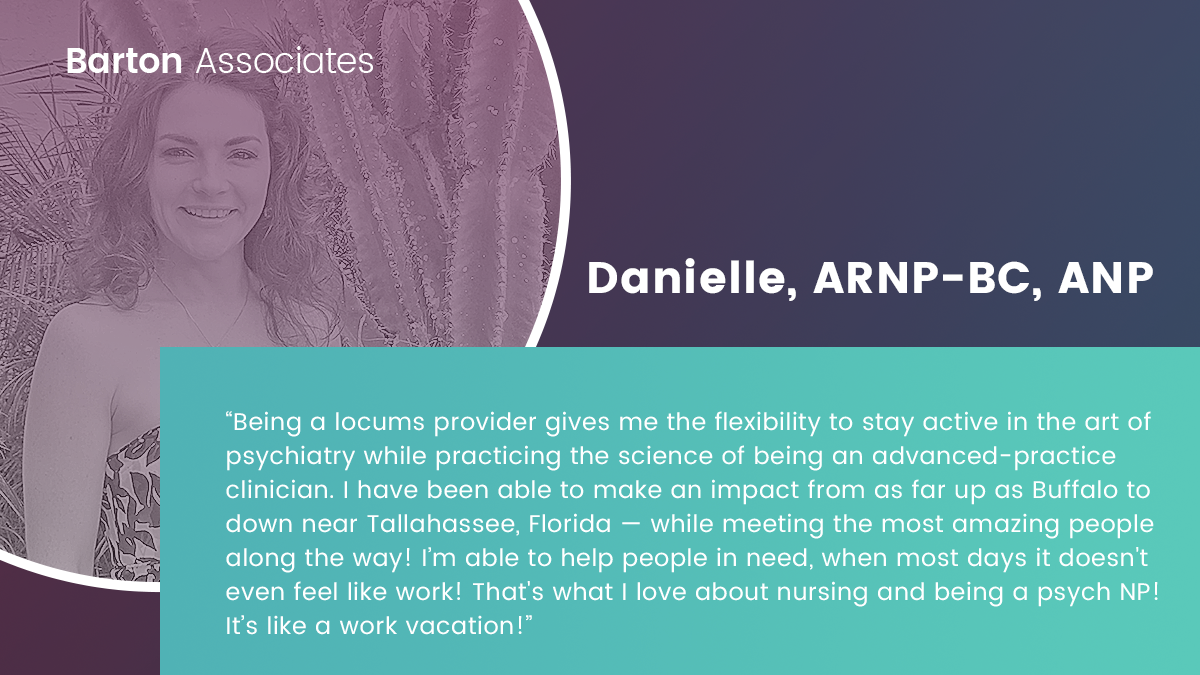 Here is Danielle K.'s full testimonial:
I go back to locum tenens with Barton each time after permanent positions because of the passion and diversity that I am able to experience as a locum tenens provider. I am able to go into areas where my services are needed and do the craft that I love.

Being a locums provider gives me the flexibility to stay active in the art of psychiatry while practicing the science of being an advanced-practice clinician. I have been able to make an impact from as far up as Buffalo to down near Tallahassee, Florida — while meeting the most amazing people along the way! I'm able to help people in need, when most days it doesn't even feel like work! That's what I love about nursing and being a psych NP! It's like a work vacation!
Thank you, Danielle!
For further reviews from our locums, read "My Experience As a Locum With Barton Associates" and
"Locum Tenens Physician Dr. Cook: 'Barton Has Your Back!'"