We recently received the following testimonial from locum tenens physician Dr. Cook, who has worked several placements with Barton Associates: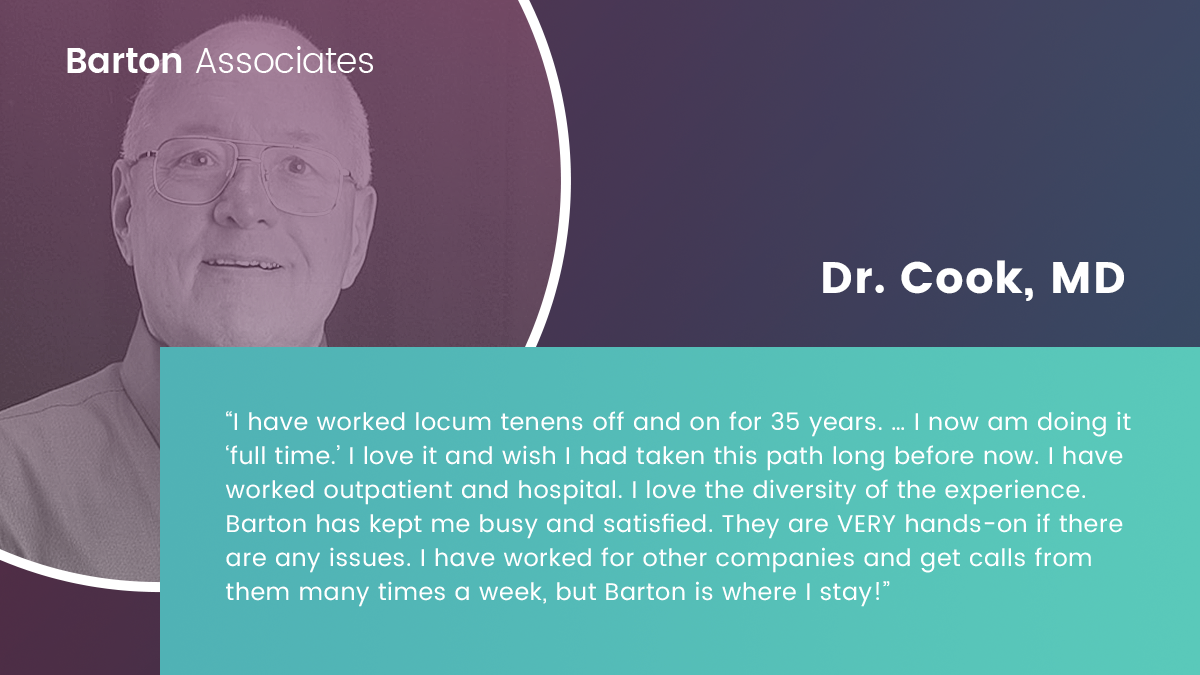 He also went on to describe what working locum tenens with Barton Associates means to him:
Locum tenens means FREEDOM.
Freedom to do what you trained to do — medicine!
Freedom from doing the second job of trying to get paid for the first job!
Freedom from staffing issues!
Freedom to travel and see new places!
Freedom from system/hospital politics — you can just float above it!
Freedom to work as much as you desire!

Barton has your back!
Barton has your back in keeping you as busy as you desire.
Barton has your back in making complicated schedules.
Barton has your back in housing and travel.
Barton has your back in legal.
Barton has your back because they know you personally and care about you.

Thank you, Dr. Cook! We're so proud and happy to have been a part of your career journey.
For another review from one of our locums, read "My Experience As a Locum With Barton Associates."