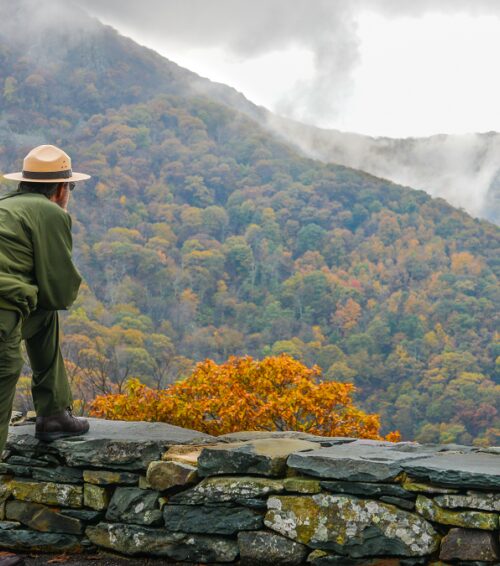 There are 58 national parks in the United States, and Dr. James R. wants to see them all.
He's almost there. A while back, the locum tenens physician bought a park ranger hat that he uses to mark his progress. Each time he visits a park, he buys a small pin and attaches it to the hat. So far he has made a ring of pins around the hat's brim. It's an accomplishment he couldn't have achieved had it not been for his locum tenens career.
Getting Into Locums
Dr. R. has been working as a locum for 13 years and his favorite part about the locum lifestyle is the travel. Having grown up in a housing project in New York City, traveling was not an option when he was younger.
"I grew up in a poor neighborhood, and I never got to go anywhere," Dr. R. says.
He learned about locum tenens while working in a hospital radiology department. There, he met a locum tenens emergency medicine doctor who told him about the advantages of locum tenens jobs.
"He said, 'If you do locums, you get to travel the country and make a lot of money'," Dr. R. said.
When Dr. R. first got into locums, the competitive compensation was a major motivator, but now he says the ability to see new places and gain new experiences is what he likes best. In fact, while on assignment on a Native American reservation, he learned how to speak Navajo and even met some of the original Navajo code talkers who served in World War II.
Advice for New Locums
Dr. R.'s best advice for doctors and nurse practitioners who are interested in getting into locums is to find a good recruiter who works for a reputable locum tenens company. Dr. R. has had first-hand experience working for less-than-stellar agencies. In one instance, the company actually went out of business while he was on assignment. Dr. R. says his recruiter at Barton Associates keeps him busy and has been consistently finding him work for nearly 10 years.
Dr. R. also recommends locums become familiar with various EMR systems. In many cases, he says the first days of a new assignment are spent in EMR training. Locums that are familiar with many different systems will be able to begin practicing a lot sooner.
58-year-old Dr. R. doesn't have any plans for slowing down. In addition to doing locums full-time, he also takes on teleradiology work in between assignments. He enjoys working from home but says there is no substitute for being on site at a facility where he can collaborate with the radiology techs. Plus, there is no travel involved in teleradiology, and he has more parks to see.
Do you relate to Dr. R.'s story? Start your locum tenens journey today!