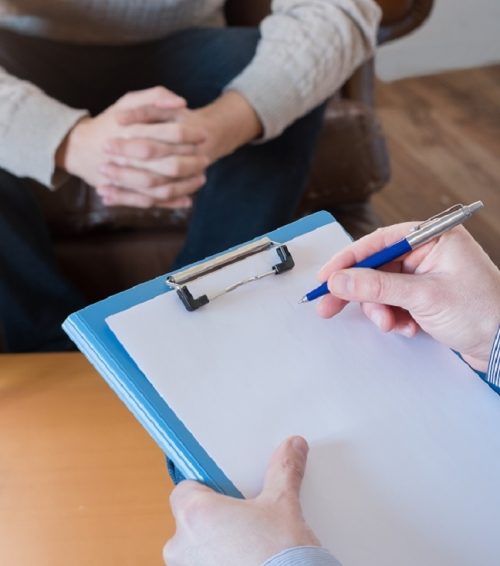 Although there is an increasing demand for mental health services, there is also currently a psychiatrist shortage causing many healthcare organizations to struggle with filling open positions. There are only about 28,000 psychiatrists in the United States, and 77% of counties in the country are suffering from a severe psychiatrist shortage. States like California, New York and Texas that are more populated have a higher percentage of psychiatrists than states with a lower population like North and South Dakota and Wyoming.
There is also age to consider: more than 60% of practicing psychiatrists are over the age of 55, according to 2015 data from the Association of American Medical Colleges (AAMC), making it the fourth oldest specialty after pulmonary disease, preventive medicine and anatomic clinical pathology. As these psychiatrists reach retirement age, there simply aren't enough new psychiatrists to replace them.
Medical schools and teaching hospitals across the United States are making attempts to address the psychiatrist shortage. According to AAMC data, there was a 5.3% increase in new psychiatry residents from 2010 to 2015. However, that may not be enough. According to the National Council on Behavioral Health, in 2025, there will be a deficit of 6,090 psychiatrists. A different survey is more stark, and suggests that the shortage will grow upwards of 15,600 psychiatrists.
Why Does the Psychiatrist Shortage Matter?
In the United States alone, one in every five adults experiences some form of mental illness, and nearly one in 20 experience a serious mental illness. However, in the previous year, 60% of adults with a mental illness received no mental healthcare services. There is also significant stigma around mental illness and behavioral health that can prevent people who are suffering from seeking mental health services.
When patients do want to seek mental healthcare services, they aren't always able to get them. When primary care providers are unable to get psychiatrist services for patients, the patients then go to the emergency room. However, most emergency rooms are not staffed with psychiatrists and many hospitals have closed their psychiatric units because they cannot hire psychiatrists to staff them.
The problem of emergency room use is complicated by the fact that some behavioral health issues can have physical symptoms as well. Anne Zink, M.D., medical director for emergency medicine at Mat-Su Regional Medical Center in Palmer, Alaska, wrote in a recent article for STAT that she once had a patient who suffered from anxiety and would constantly go the ER with chest pains. She would check out just fine and be discharged, but experience chest pain as soon as she left. It wasn't until the patient received a trespassing violation at the hospital that she finally received mental healthcare services.
Why Should Healthcare Organizations Use Locum Tenens Psychiatrists?
According to a 2015 study published in the journal "Telemedicine and e-Health," behavioral health facilities are becoming increasingly dependent on locum tenens providers, and it is the most common requested specialty. In 2013, there were 3,600 psychiatrists working on a locum tenens basis.
Because of this increased demand for psychiatrists, locum tenens psychiatry and telepsychiatry are growing in popularity and adoption to address the psychiatrist shortage.
Although there is minimal research that delves into the quality of locum tenens psychiatry compared to in-person psychiatry, a 2013 review also published in the journal "Telemedicine and e-Health" found that telemental health is effective for diagnosis and assessment for several populations, including adult, child, geriatric and ethnic mental health. The quality of care appeared to be comparable to in-person care, and telemental health increases access to care for populations that not have it otherwise.
Rather than leaving a position unfilled, healthcare organizations that are struggling to add psychiatrists to their staff can benefit from locum tenens psychiatrist – in person or through telemedicine services – to meet their needs.
Want to learn more about locum tenens with Barton Associates? Fill out the form and one of our representatives will reach out to you!