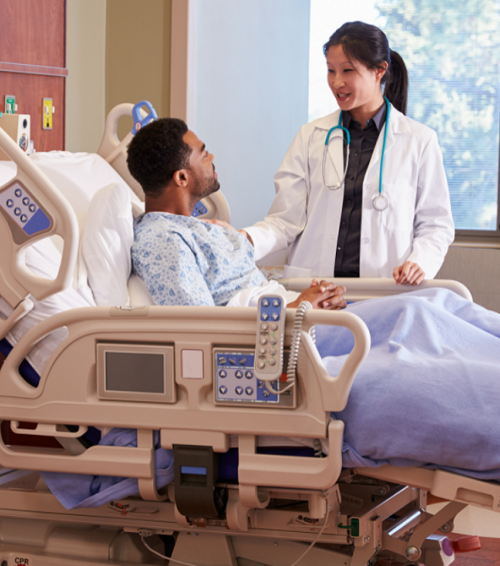 Editor's Note: Updated June 2019
Perhaps with a certain degree of dignified bias that is rightfully earned after serving the sick ones for almost half a century, I declare that the profession of a physician is the most profound, compassionate, and empathetic one around. And any doctor who does not endorse that sentiment would not belong to that creed.
When one chooses to become a physician, and when the selection authorities tabulate and analyze the mandatory scores and grades, the qualifying criteria sadly do not often include two essential ingredients: the candidate's attitude and aptitude to be suitable for that honor.
To serve the sick ones is not just learning how the heart pumps or the brain transmits or the glands secrete. Beyond the realms of anatomy or endocrinology and farther than the ever-expanding knowledge of electrophysiology and cytokines, there is an indefinable yet astute role that the mind plays in the process. An awareness of that link must be an elemental component in the basic stance of the caregiver that connects them with the patient and the life that surrounds them. The ones who treat can only heal if they are comfortable with that concept.
Patient Care Is Vitally Important
The highest priority in a doctor's life has to be the welfare of the patient. As one who takes the Hippocratic Oath and swears by Apollo, he abides by the covenant that he "will apply, for the benefit of the sick, all measures which are required, avoiding those twin traps of overtreatment and therapeutic nihilism." The most honorable profession offers the provider rewards in abundance by way of financial remuneration, respect, gratitude, and most significantly the ultimate satisfaction of helping the needy.
The old concept of the nobility may be impeded by modern transformations that inevitably force the profession to adapt and adjust. Scientific advancements, society's rising litigious attitude, the shifting paradigm of decision-making authorities, greed, multiple specialties diluting the caregiver's focus or involvement, and other factors have mutilated the serenity that once prevailed in the profession. Nevertheless, in spite of all this, many of us are living healthier, longer, and more robustly.
But not all of us. Let us be prudent and exercise some thought about the adequate availability of healthcare help to the needy. It is abundantly understood that the best medical care is accessible and obtainable in big cities where fully equipped hospitals and universities provide the best possible healthcare, do research, and train specialists. Patients from all over the world come to such facilities to receive the best treatment.
Coincidentally and sadly, such advanced help is not available to many people who reside in small towns, villages, farms, and other remote parts of our vast land. As much as they need the best attention and as equally they deserve their wellness and illness to be dealt with, the stark reality is that such facilities and providers are not available to a sizeable number of our population. Accepting that there are sufficient, understandable, and practical reasons for such lack of availability, the usual explanations remain pathetic excuses to the ill-fated in need.
Support Those Who Are Trying to Help
In this context, it is enormously commendable that agencies such as Barton Associates make an earnest attempt to bring medical help to such people. They are the organizations that are involved in arranging and sending qualified locum providers to places and people desperately in need of such help. I cannot congratulate them enough for the colossal contribution they are offering to the community. Physicians and other care providers who volunteer to serve equally deserve such laudable praises.
It will be very desirable if such locum tenens agencies were offered enough support and encouragement that they can function competently and resourcefully, that regulations are updated to enhance their efficiency, and that resources are mobilized to let them serve better and larger sections of the disadvantaged. Let every citizen, every voter, every lawmaker, and every elected authority make a sincere effort toward achieving such a goal, and let every care provider consider doing locum tenens work in underserved, remote areas.
Dr. Venugopal Menon, MD, is the author of My Mother Called Me Unni: A Doctor's Tale of Migration, published in November 2015 by Outskirts Press. One of the first such publications from more than 1.4 million Indians who have chosen to live in the U.S., it is the true tale of a child who got his first pair of footwear in sixth grade and studied by the light of a kerosene lamp, then became a doctor, crossed the sea to America, and established himself as a successful physician. Pick up your copy today!
Please view our
current job openings
. Then, if you have any questions about finding locum tenens work,
tweet us
@bartonlocums
.