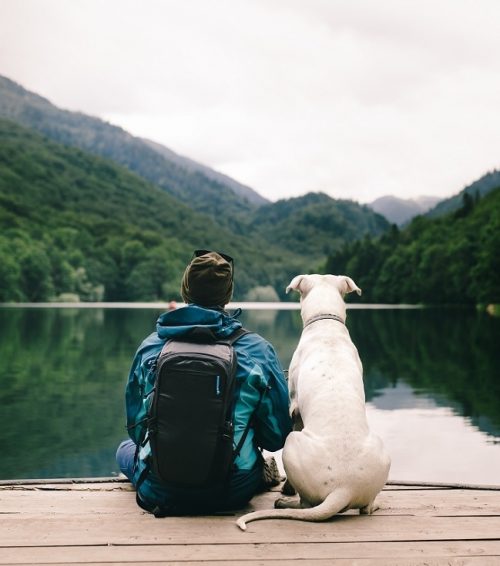 A few weeks ago, I finished up my most recent locum tenens assignment at an urgent care facility. After 13 weeks of a lot of hard work, I was finally able to take a breather before I started work again. This assignment was much different than my previous ones, as it was my first time working in urgent care, and also my first locum assignment in a major city. Previously as a locum NP, I had been placed in primary care facilities in rural areas. This assignment offered a big change of pace and I learned an incredible amount during my time there.
However, towards the end of my assignment, I started to feel burned-out, noticing that familiar inner tug which was telling me that I was overdue for a break. I get these nudges from time-to-time, especially when I've been working consistently without taking any time off. I'd gone straight from one assignment to the next, without taking a break in between.
So, when I started to feel more exhausted and less motivated, I knew it was time for a break, as this was the best way that I could care for myself.
Taking a break is not quitting, and it's important to know the difference between the two.
Our society prides itself on working hard, though overlooks how crucial taking care of oneself actually is to maintain well-being. Self-care is often looked at as being selfish, though in my opinion this is completely untrue. I see self-care as an essential part of living an abundant and fruitful life.
I can't stress enough the importance of self-care, and this is particularly true for those who work in the medical field. As medical providers, we are busy day in and day out caring for our patients. It doesn't matter if we have a lot going on in our personal lives, as it's all about the patient. I'm sure you've had those days where you don't even have time to eat because you're so busy taking care of others. The complexities of patient care, charting, phone calls and other tasks become increasingly challenging if you're not caring for yourself.
I once had a medical director who passed on some great advice she had learned from a colleague. She advised to regularly schedule time off, as to not get burned out. For her, an ideal time frame was taking a break every three months, though this can vary depending on personal preference.
This may mean a four-day weekend at the beach, or perhaps a week-long conference to take a break from busy clinical life. I try to adhere to this advice as much as possible, and the beauty of being a locum is you can plan these breaks in between assignments.
So, schedule time off to take care of yourself. I suggest you write this down in your calendar and stick to it, similar to scheduling an appointment. Time off doesn't necessarily mean having to travel to exotic locations. This could mean a massage and spa day with friends or long weekend camping trip. Taking care of yourself is the best thing you can do for not only yourself, but your patients. So, listen to what your body is telling you, and if it's time for a break, take one!
Want to learn more about locum tenens with Barton Associates? Fill out the form and one of our representatives will reach out to you!