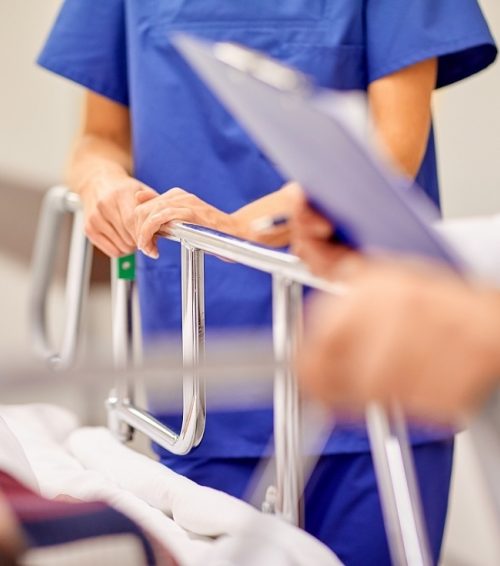 It's been one month since I've started my new locum tenens assignment in urgent care after working a primary care NP for several years. My transition from primary care to urgent care has been somewhat rocky, and I've definitely been continuously pushed out of my comfort zone. If you read my last post, I also discussed these feelings, though realize this is the way to growth and becoming a better nurse practitioner.
Although the days are long (12 hour+ shifts), I only work three days a week, so I've had plenty of time off to work on my business and explore my new home. I've also been learning a lot, and really enjoy implementing this new knowledge into clinical practice. From different medications, to procedures, to numerous fractures, I'm definitely seeing plenty of illnesses and injuries that aren't standard in the primary care setting.
Aside from the long days, urgent care is also much faster-paced than primary care. I've had to hustle like I've never hustled before! As a primary care provider (PCP) the highest volume of patients that I'd seen in one day was 27, and that was a lot of patients for me at the time. The other day I saw 38 patients in my shift as a sole provider.
Although this is a lot of patients, I'm proud that I kept my cool and gave each patient the full attention that they needed. Any outstanding questions that I had, I'd call the MD on-call.
No matter how many patients I see, or how busy I am, my number one priority is quality patient care for each patient that I treat.
The one thing that has been particularly challenging about my transition from primary to urgent care is the lack of follow-up. When I was a primary care provider (PCP), if I had concerns about a patient I'd call them the next day or perhaps have them return for a follow-up appointment. However, in urgent care they are typically supposed to follow up with their PCP. I try my best to follow up with patients whom I'm concerned about, though I'm often not in the same center more than one day at a time, and my schedule is erratic, so this makes following a patient challenging.
I've definitely been learning a lot on the job and I'm grateful to be continuously expanding my skill set. I'm also proud of myself that I was able to rise to this challenge as I had many doubts that I would be successful in my new role. This move was a huge leap of faith for me, and sometimes it takes that push to get you out of your comfort zone to know what you really have inside of you.
If you're at all struggling with a new opportunity that you may not feel like you're prepared for, I encourage you to take that leap of faith, just as I did.
As Richard Branson famously stated, "If someone offers you an amazing opportunity but you are not sure you can do it, say yes – then learn how to do it later!"
Want to learn more about locum tenens with Barton Associates? Fill out the form and one of our representatives will reach out to you!