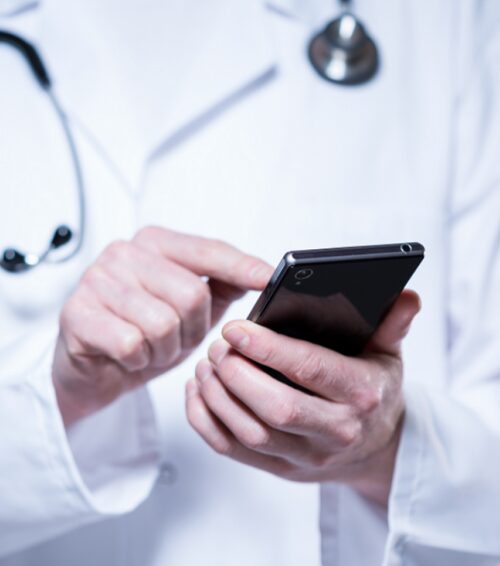 Let's face it. For all the (many, many) good things that come with working in healthcare, it can also be a high-tension, high-burnout career track.
That's not a knock on the industry, of course. When nearly half of all physicians in one Journal of the American Medical Association (JAMA) survey "report at least [one] symptom of burnout" — and when those stats take a hard slant toward those working on the "front line of care access," like family and internal medicine — it becomes obvious that taking care of patients has a number of rigors the average person might not understand.
Fortunately, many jobs also give physicians, nurse practitioners, physician assistants, and dentists a chance to apply their experience and knowledge in all-new contexts, often helping them pick up more skills along the way. Not only do providers get to test the proverbial waters and find a position that best suits them, but they have more freedom to try something new (relative to other high-prestige, high-pressure professions, anyway).
If the time has come to make a change, here are a few options:
1. On-Site Locum Tenens Work
Indeed, that flexibility and opportunity for career growth go a long way toward explaining the increasing popularity of locum tenens positions. Combined with growing demand — Healthcare Traveler says requests for locum NPs "nearly tripled" in 2013 — the option presents the best of both worlds: The ability to test out specialties and practice types in different geographical locations without making a long-term commitment.
Outside of the flexibility and above-average pay locum tenens positions tend to offer, there's a huge advantage in having an outside agency to act as a buffer. Being able to call someone to sort out travel emergencies or scheduling misunderstandings can mean huge peace of mind, and having enough work to pick and choose assignments year-round is a nice bit of security, too.
2. Home Healthcare
Home healthcare, another increasingly popular set of services, lets professionals visit patients at home and assist with a broad variety of health issues. What's more, many of these issues make it inconvenient or troublesome for the patient to attain treatment on their own.
Nurse practitioners are of particular value in home healthcare settings. Extra licensed abilities — and, for Medicare patients, greater planning and ordering capability — as compared to RNs and LPNs give them more utility in the field, taking pressure and responsibility off of remote physicians. In addition, NPs' sharp clinical skills and strong sense of independence make them great candidates for such a self-paced branch of medicine.
The benefits caregivers get in return go far beyond financial — though that alone is an attractive proposition, with pay for drive time, mileage, and the visits themselves. For NPs who enjoy a high degree of flexibility and autonomy, visiting patients at home often means plenty of both.
Entering into home healthcare as a locum tenens caregiver brings extra advantages, too: If a client oversteps its agreed-upon bounds with regard to scheduling or daily mileage, for instance, being able to call on the agency for help greatly simplifies the NP-client relationship.
3. Telemedicine
This field, enabled in large part by the explosive growth of video-communication technologies, combines some of the best aspects of home healthcare and office-based locum tenens work.
As with home healthcare, telemedicine allows caregivers to bring treatment to the patient, helping people who may not be able to seek it otherwise. Unlike home health, however, the practice does not require significant travel, a difference that allows for more efficient use of the professional's time and employer's resources.
For medical professionals looking for extra work instead of different work, telemedicine's natural flexibility and ease of administration also make it excellent for supplementary income and added reach. With many of the physical aspects of a regular visit eliminated, physicians and NPs can fill gaps between appointments with telemedicine visits with patients in isolated or rural areas, thereby building relationships with those people and their communities.
A World of Options
Whether you're looking to sharpen your professional tools, add appointments, or make an outright change of scenery or practice, medical career tracks are uniquely equipped to present new jobs, as well as their associated challenges and rewards, at a high rate and in short order.
You can't always escape workplace stresses, but you can make changes that lessen their effects. Don't let burnout strike with so many options available. Wherever your head and heart are now, there's undoubtedly well-suited work just waiting for you to be ready to make a change.
Have you tried your hand at locum tenens work, home healthcare, or telemedicine? What has your experience been? Tweet us
@bartonlocums
!