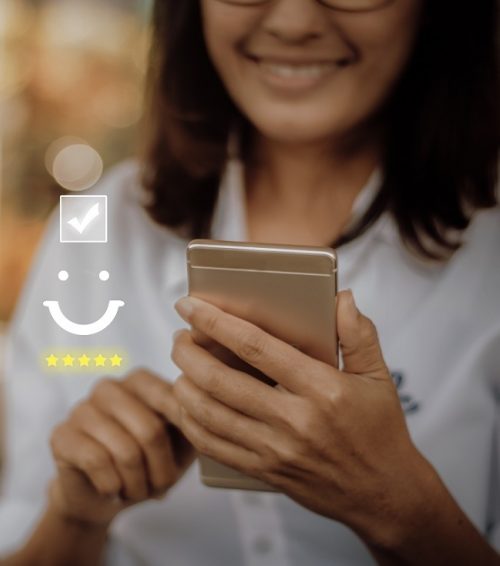 One of the benefits of being a locum tenens provider is the ability to keep your options open. You can choose when you work, how long your assignment is and where you want to go. You could take a position in nearby towns or on the other side of the country if you want to travel. While this is great for being able to work when and where you like, it can mean that patients won't find much about you when they search online, since you're not affiliated as a permanent staff member at one particular location.
So, what do they find when they search for you?
The first step in managing your online presence is searching to see what is already available, and then setting up accounts so you can respond and manage feedback. Have you ever Googled yourself? If the answer is no, you should right now. Even if you're not affiliated with one particular location or practice, your online presence can still affect your career.
Patients use websites like Healthgrades, Vitals and RateMDs to rate their providers directly and give public feedback. These review sites don't have to be healthcare in nature: the popular review platforms Yelp and Google also have reviews of providers and specific facilities.
According to SoftwareAdvice.com, only 25 percent of patients searched for online reviews in 2013. Today, that number has skyrocketed to an encompassing 94 percent of respondents saying they have consulted online reviews of their healthcare providers, with the majority (72 percent) checking reviews prior to a first visit with a new provider to better evaluate their decision.
The SoftwareAdvice survey also showed that responding to reviews is important to patients. Seventy percent of respondents feel it's "very" or "moderately important" for providers to respond publicly. Our recommendation is to not simply respond to the negative issues, but also to thank your patients when they take the time to leave something positive.
"One thing that providers need to remember is that the responses given are not just for the patients leaving the feedback; in fact, many patients will simply rant online and then move on to rant about something or someone else. Rather, the responses should show other potential patients who are researching a practice or facility that the provider listens, empathizes, takes all feedback seriously and addresses matters promptly (if possible)." – Rick Ostopowicz, Senior Account Executive at Nevins & Associates
Since nearly 100 percent of your patients are online, and reading reviews about you, it stands to reason that you should consider being more active in this review exchange. It's easy enough to spend less than an hour a week – even less than 15 minutes – checking your online presence and publicly responding to feedback, which can reduce the impact of negative reviews up to 70 percent.
Setting Up Your Free Account
Healthgrades is one of the most well-known provider review sites because it is free. Even if you never set up a profile on Healthgrades, you probably already have one. The site currently lists every provider in the country who has an active profile with the National Provider Identifier Registry, linking your NPI number to your free profile.
Check your Healthgrades profile and see if any patients have left you reviews. Whether you currently have reviews or not, you have the option of claiming and managing your profile by registering at update.healthgrades.com.
If you opt to claim your profile, you can add a photo if you wish. Personalize your profile with your specialty, and don't feel pressured to put "locum tenens" in your biography. If you generally stay in one city, state or region, your profile can indicate the part of the country you predominantly work in. On Healthgrades, you cannot pay to have negative reviews removed from the site, but you can absolutely respond to the review. Remember, only 2 percent of patients leave "very negative" feedback and 10 percent leave "somewhat negative" reviews, so the majority of reviews you receive will be easier to respond to and engage with.
Exploring Paid Platforms
Doctor.com is a site that offers paid services for providers and organizations, but also offers a free online presence scan that rates your digital reputation. A review on Doctor.com gets verified and is moderated by their support teams, so you can rest assured that real patients are leaving you reviews. Then, the testimonial is automatically published to your personal website. This platform allows you to manage all provider review sites from one dashboard. Easy!
Final Thoughts
On any of these review platforms, you can include photos, update and control your contact information, specialties, etc. All of this makes you more visible and credible online, which could help you attract new patients, find new employment, and help to reduce the chances that current or potential patients will be misled by an inaccurate review. Having your own review accounts and responding to feedback adds credibility to the online presence that patients and potential employers will see when they look for you.
Bonus: be proactive and set up your own social media accounts on popular sites such as Facebook, Twitter and LinkedIn. Even if you don't plan to keep them active and updated, starting them yourself prevents others from starting fake ones in your name. Starting your own profiles allows you to control what people read and see. If someone "tags" or reviews you, you'll get a notification.
Want to learn more about locum tenens with Barton Associates? Fill out the form and one of our representatives will reach out to you!