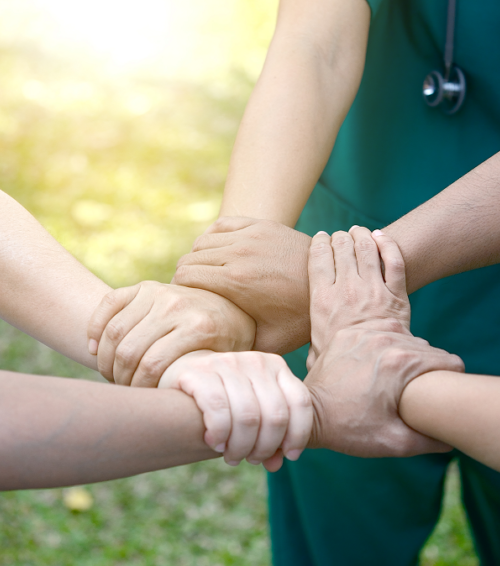 Healthcare staffing shortages don't only occur under extraordinary circumstances. If anything, they're as commonplace in the medical field as stethoscopes and saline bags. It's a rare day that some arm of the industry isn't overcoming, currently facing, or preparing to endure some lack of professional presence. In fact, the medical field hasn't been adequately staffed since the 1980s.
The current healthcare staffing crisis not only makes it harder to efficiently run a healthcare business, but is also directly linked to injury, illness, and lower job satisfaction among healthcare professionals — not to mention less desirable outcomes for patients.
If you're responsible for staffing physicians and advanced-practice clinicians for your hospital, practice, company, or other healthcare facility, this means problems that might be molehills during regular circumstances can easily become mountains. However you choose to revise your workplace policy with this in mind, partnering with a locum tenens organization should be at the top of your list to help you meet staffing needs.
Managing Your Reputation in a Job Seeker's Market
Sites such as Glassdoor, which rely on employee reviews for company insight, have become popular in recent years. Job seekers use these sites to determine whether an organization is a good company to work for, and therefore, whether they should apply.
Employee reviews can be a double-edged sword for those involved in the staffing process. A great review could give a potential candidate the final push they need to send in their application. Even if you have a stellar reputation among current and former employees, however, a single, unwarranted bad review on a high-traffic rating site can hurt your staffing potential.
Obviously, incentivizing good reviews and other other less-than-ethical practices are frowned upon. If you treat your personnel — both permanent and contract — well during their time with your company, they may be motivated to leave a kind word on their own.
Handling Vacations and Other Short-Term Staffing Crises
Other measures to ease staffing shortages have less to do with reputation and more with the day-to-day needs of existing staff. With burnout on the rise and paid vacation time high on the list of desired employee benefits, it's only a matter of time until leaves of absence, conflicting vacations, and other short-term staffing concerns affect your company's ability to efficiently operate. This can lead to overworked and overstressed employees and may start a chain of burnout that doesn't resolve until the next set of vacation dates rolls around.
This issue is only exacerbated by the staffing shortage. If finding full-time healthcare professionals is already a challenge, the list of potential candidates willing to step out of the staffing market and into a short-term role is even shorter.
Locum tenens services are perfectly suited to fill these temporary needs. These expert and experienced healthcare professionals from a wide variety of specialties have actively chosen the locum tenens lifestyle, and they are available at your discretion and on demand. This makes it much easier to accommodate your employees' requests for vacations and other leaves of absence.
Compared with attempting to schedule vacations without conflict, temporarily replacing key personnel with locum tenens professionals who have the same skills and qualifications — and are already vetted and available whenever you need them — will resolve your staffing challenges.
Taking the Sting Out of Unexpected Absence and Turnover
Like vacations, planned and unplanned employee turnover can upset your ability to adequately staff your facility. Unlike vacations, however, turnover is more permanent in nature. And in either event, finding talent in a crisis isn't easy.
On paper, turnover might not seem as dire as other staffing challenges. The customary resignation notice for physicians and advanced-practice clinicians is two and a half to three months, and some companies may require a longer notice period. Even then, professionals do sometimes leave with a short notice, or none at all. Injury and death are other unfortunate, unexpected, and unavoidable turnover possibilities.
Though staffing a locum tenens professional is typically viewed as a short-term engagement, the extra time it can buy while sorting out sudden absences can help ease tension caused by an abrupt leave. Instead of pressing extra responsibility upon existing staff and exacerbating the problems caused by the loss, consider granting your employees a buffer by staffing a locum tenens physician or clinician.
With a growing — and aging — patient base, a limited number of healthcare providers, and increasing demand on the healthcare industry, ensuring you are adequately staffed remains a primary concern. Locum tenens are a critical piece to overcoming the current staffing crisis — one that lets you fill immediate gaps while granting you the time to devise and deploy strategies to address longer-term goals.
Start solving your staffing crises by staffing a locum tenens professional today!