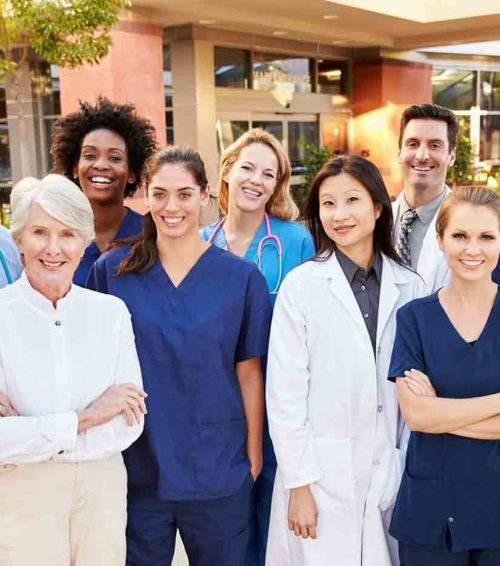 More hospitals and other medical facilities are beginning to capitalize on the immense value of locum tenens providers, especially as staffing problems remain widespread. At the same time, it appears many medical practitioners are becoming fond of locum tenens as a profession as opposed to working traditional full-time jobs. Although management and staffing considerations will remain somewhat consistent between locum tenens and permanent staff, there are some key differences leaders must understand to ensure they are best engaging every employee.
When employee engagement begins to waver, productivity, efficiency, and retention soon follow. Because this simultaneously increases risk, let's take a look at how medical practices can better engage their locums.
Understand Why They Chose to Be Locum Tenens Providers
Staffing Industry Analysts recently reported that a much higher rate of physicians — 11.5 percent — are looking to begin functioning as locum tenens in the coming year. The last time the survey was conducted, about 9.1 percent of respondents were planning to make the switch to locum tenens. The survey of more than 17,000 physicians found that respondents 45 years old and younger were the most likely to become locum tenens, at 12.8 percent.
Roughly 11 percent of specialists stated they were considering a locum tenens career, whereas more primary-care physicians (12.4 percent) were interested in making the transition. With the rate of physicians who want to become locum tenens rising, leaders need to first understand why this trend is taking place, and then establish appropriate engagement plans.
Clinician Today offers some insights into the draws and attractions of locum tenens in the eyes of physicians today, and points to demographic and economic factors that are driving the industry in this direction. For example, many physicians will want to transition to locum tenens positions to avoid the politics of their full-time jobs, notably in hospitals, while others will do so toward the end of their careers to keep money coming in while they scale back their hours.
What's more, younger professionals who are just starting their careers are beginning to favor locum tenens as a career path so they can learn which types of positions they prefer before (or instead of) committing to an individual organization. Other physicians will become locum tenens to supplement their standard income or explore other areas of medicine in which they are interested.
With all this in mind, some core elements of employee engagement should be clear.
Make Them Happy to Be Locum Tenens
Here are a few policy-oriented tips to ensure that locum tenens are adequately engaged while on the job:
Make sure they enjoy the flexibility and control within their schedules that often pushes them toward locum tenens as a profession.

Regularly conduct employee satisfaction surveys and reviews specifically crafted for locum tenens to gauge their engagement.

Ensure that locum tenens providers are made aware of the benefits of working at the particular medical facility compared to others.

When applicable, allow locum tenens to function in a range of different departments.
By maximizing locum tenens engagement and respecting locums as vital members of the care team, this pool of experienced, valuable professionals can be even more advantageous to hospitals and other medical facilities.
Ready to get started? Contact us today to learn how locum tenens providers can help you see more patients and supplement your existing staff.