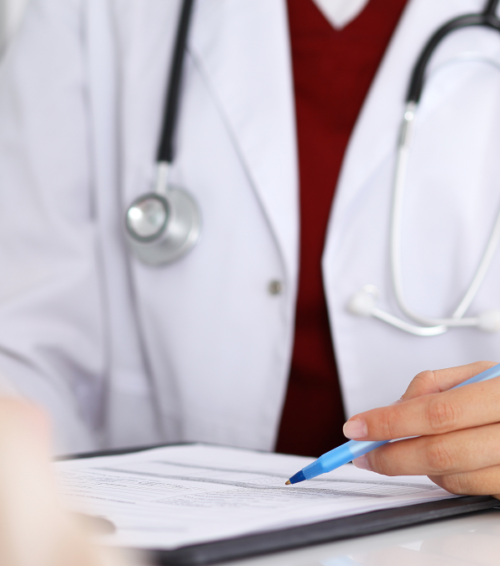 You probably know that several industries outside of healthcare stand to benefit from medical staffing solutions. Even then, however, you may not realize just how useful a short-term talent infusion can be — or how fast a locum tenens service can help in your organization's time of need. Having access to a standing library of talent takes the sting out of demand spikes, unexpected local staffing shortages, and other short-notice vacancies.
Let's take a look at a few more industries and situations where locum tenens staffing can help businesses in a pinch:
1. Helping the Clinical Research Industry Through Staffing Challenges
In terms of funding and available work, the climate in science and research can often be described as "boom-or-bust." Highly elastic workloads can quickly become the norm. Clearing this hurdle in a field best known for its strict budgets and rigorous protocols can be tough, especially where staffing is involved.
Research organizations looking to better manage an influx of business — or healthcare entities looking to capitalize on research trends and opportunities — could certainly benefit from medical staffing solutions and a relationship with a locum company. Instead of stretching existing staff in too many directions, organizations can bring on help for the exact length of a client contract or clinical trial.
Furthermore, they can work with the locum organization to identify the exact combination of skills and experience they need. One organization may need expert insight when designing a study, while another may need boots-on-ground help administering the test they've developed.
These points may be of particular interest to organizations at the intersection of clinical research and primary care. With the above-mentioned shortage in full swing (and growing), it's easy to imagine a future in which finding physicians for secondary purposes like research is more difficult than it is today. With growing need for primary physicians in research settings, it's worth knowing your options now, before finding help becomes an even larger issue.
2. Putting Locums on the Stand
Of course, research is far from the only sphere where a PA or nurse practitioner's specialized expertise may be required for a short-term engagement. Consider the legal industry, where an expert's input can provide valuable context or reinforce key claims on the stand or in deposition. While the average legal organization doesn't usually need a physician's services at all times, having quick access when needed can be a gamechanger.
However, coming up with that talent in a pinch could represent a significant hurdle. Forgetting the challenges of finding short-term help when the talent pool is strained by a shortage, the "horror stories" about acquiring short-notice medical talent are indeed horrifying.
As with the research world, locum agencies can help legal organizations by providing a consistent pool of qualified talent.
3. Using Telehealth Solutions
Short-term staffing needs also have potential to strike organizations in traditional healthcare settings. Rising demand and dwindling staff can leave healthcare organizations struggling to meet demand without overworking and even burning out their staff.
The staffing issues present in states like Georgia, Louisiana, and several other U.S. states will only grow as the staffing shortage does. And while using locums to bring on a physician is certainly one prudent way to address the challenge, organizations may also find relief in telehealth: a medical staffing solution designed to introduce efficiency and manage patient load.
Sometimes, a mix of tried-and-true best practices and groundbreaking new approaches are needed to overcome a challenge. As the shortage grows, getting out of a staffing pinch may require just that.
Whatever industry you work in, make sure a contingency plan is part of your future — you and your clientele deserve nothing less.
Does your organization plan to use locum services as the physician shortage grows? Connect with a Barton Associates account manager

to learn more.